ST. LAWRENCE, Pa. - Police in Berks County are urging shoppers to be on alert, after receiving reports of multiple purse and wallet thefts at the Goodwill store on Route 562 in St. Lawrence.
Dylan Pauley, a daily Goodwill shopper, said the busy nature of the store can be perfect for thieves.
"It was like two months ago, someone just came and stole all my stuff out of my cart," Pauley said.
Over the weekend, someone stole a woman's purse out of her cart, dumped the contents into one of the bins, and walked out with her Coach wallet and some cash, according to police, who called in "a crime of opportunity."
"People are always looking for something to try and grab from somebody, unfortunately," said Det. Sgt. Deron Manndel, Central Berks Regional Police Department.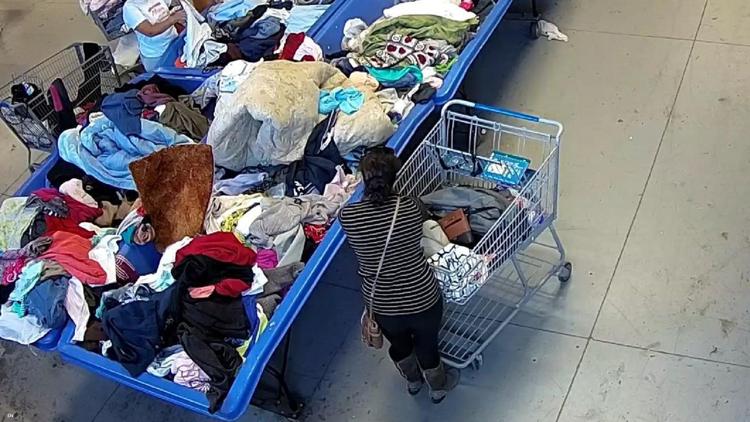 In late September, a woman was caught on camera stealing a purse at the same store.
"Someone was shopping there through the stuff and put her purse down," Manndel said. "In the video, you can see somebody come by and pick this person's purse up, and she concealed it with her own stuff."
In a post on the Nextdoor app about the most-recent incident, one customer said, "The staff at Goodwill admitted they have had a string of customers being robbed this exact same way over the past several weeks."
We reached out to employees at the Goodwill, who directed us to their corporate office. Officials there said they are looking into the reports, but they declined to comment at this time.
Police said they haven't made any arrests and, so far, they have not been able to identify the woman in the surveillance photos.
If you have any information, contact Central Berks Regional police at 610-779-1100. You can also submit a tip to Crime Alert Berks County by sending a text to 847411, starting with keyword alertberks, or by calling 877-373-9913.