EXETER TWP., Pa. - A head-on crash involving a pickup truck and an SUV shut down a busy highway in Berks County for about an hour Sunday night.
The crash happened around 8:30 p.m. on the eastbound side of the divided highway near Stonetown Road in Exeter Township.
Jeffrey Decker was driving his SUV on the wrong side of the highway when he hit an oncoming pickup truck, driven by Jeffrey Shilling, police said.
The SUV ended up pinned against the concrete median, trapping Decker, 58, inside until he could be freed firefighters. He was taken by ambulance to Reading Hospital, where he was last reported to be in fair condition.
Shilling, 32, was able to get out of his truck on his own, police said. He was not seriously injured.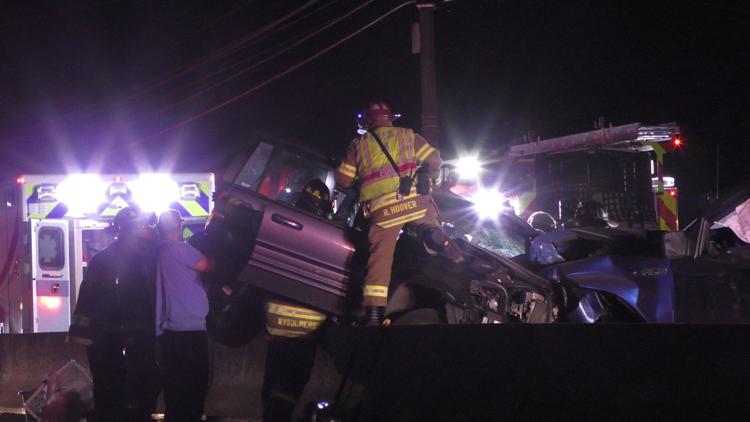 The crash shut down all four lanes of Route 422 for about an hour until the damaged vehicles could be removed.
Police have not said what caused Decker to end up on the wrong side of the highway.