SPRING TWP., Pa. - On any other day, Room 246 at Penn State Berks is just a classroom. On Friday night, it's the Golden Lion pop-up fine-dining restaurant.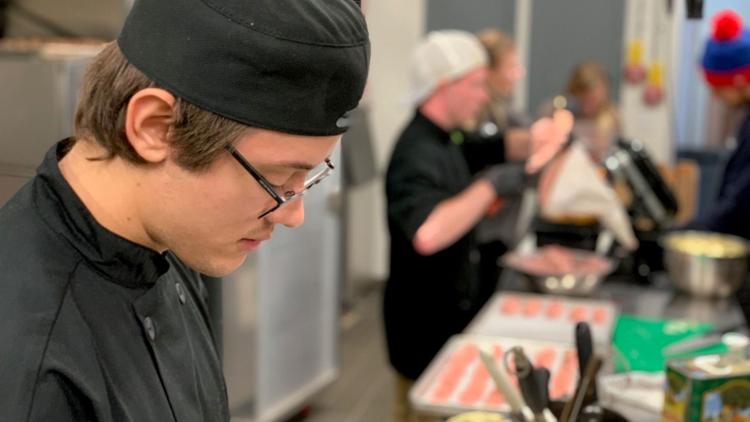 "Every single one of these students were here last night, hands on, helping me, grinding it out," said Michael Schaeffer, head chef of Dans at Green Hills restaurant in Cumru Township.
Senior hospitality management majors at Penn State Berks get ready to serve more than 100 guests a four-course meal with Schaeffer's help.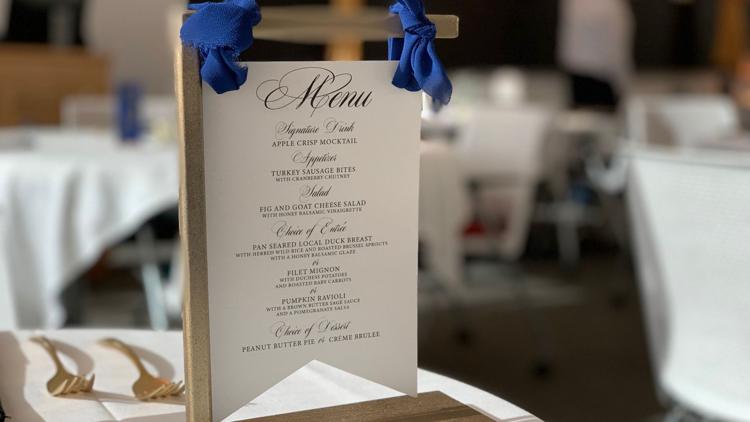 "We made a savory raspberry honey butter," said Schaeffer. "The steak is grass-fed beef, which we sear off, slice up... drizzled with a demi sauce. The duck is local, Jurkiewicz's farm duck, which is donated... [and] drizzled in a honey balsamic reduction, and then the ravioli -- it's that time of year -- you got to do a pumpkin ravioli."
In the dining room, string lights are hung above and gold silverware graces the tables. In the kitchen, students stay on the cutting edge of hospitality.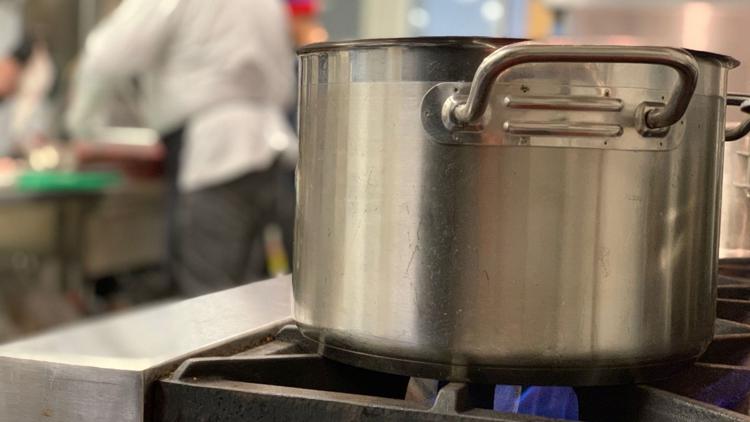 "With each of them, we all put different thoughts and ideas into it," said senior Karisa Gauker, who will graduate in December.
Gauker considers this one last project before heading into the real world, her pièce de résistance.
"I think the coolest thing is we did it from the ground up," said Gauker.