READING, Pa. – Around a conference room inside GoggleWorks, a number of artists temporarily put down their cameras, brushes and dance shoes, and replaced them with pens, iPads and laptops.
Ready to plan a variety of events and help bring more diversity to the arts community, they are known as the Reading Arts Collective. 
"It's extremely encouraging to have such palpable energy of so many people of so many different backgrounds who want to see these type of things happen," said Bradford Waples of the Reading Arts Collective.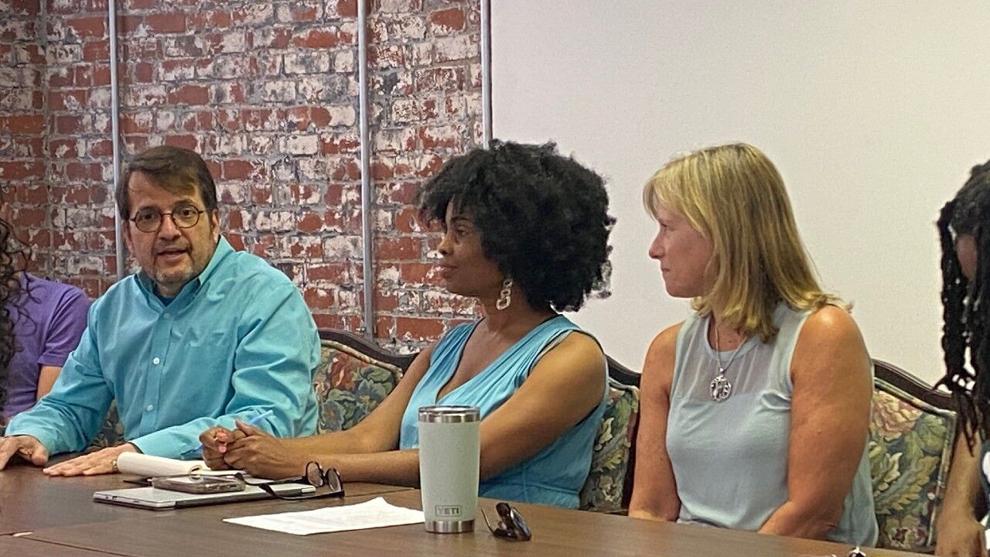 One person in attendance at the meeting has been making efforts to bring unique talents to the Stirling Guest Hotel with an ongoing outdoor summer concert series and JazzFest next month. The group is also planning the Reading FilmFest beginning in September.
"What I'm seeing in that room is all different types and genres of the arts and also all different people from all backgrounds, which is something that really excites me," said Lucille DiGiamberardino, artistic director at the Stirling Guest Hotel.
One of the other artists in the room has her own dance company, is involved with Reading Film Studios and is seeking more collaboration in the local community.
"The more we all collaborate, the more we can bring more people in, more investors, more help, the more that everybody can get to know somebody else's idea, and 'Hey, we have the same idea,'" said Luiz Garcia with Reading Film Studios.
The next event for the group is "Art The Block," which begins Wednesday at 5 p.m. at 20 South Fourth St.