READING, Pa. – The Reading City Council voted Monday night to authorize the forgiveness of loans issued to city small businesses last spring.
The loans, totaling about $1 million, were made to 127 small businesses affected by COVID-19.
Jamal F. Abodalo, the city's community development director, said the loans were originally made because the city recognized that small businesses were not benefiting from the federal government's first COVID stimulus package.
"With the mayor's direction, we created a package in the magnitude of $1 million to help small businesses such as daycares, nail salons and bodegas," Abodalo said.
The loans were made in values ranging from $5,000 to $10,000.
Abodalo said the administration asked that the council forgive the loans because small businesses are still struggling with issues as a direct result of the pandemic.
The money from the loans did not come directly from the city but from funds made available through the Community First Fund, a nonprofit organization that assists businesses in accessing business development loans.
Abodalo said the loans will be forgiven through a variety of sources, including state loan repayment funds the city has on account and from community block development grant dollars, which may have been allocated to projects that never came to fruition or that came under budget.
To qualify for the loan forgiveness, Community First Fund will first have to verify that the businesses remained opened and retained employees, explained Abodalo.
Other business
The council voted 5-2 to amend its parking ordinance to give the police chief the authority to void parking tickets when the police or the parking authority issued the tickets in error.
The ordinance was introduced on Jan. 11 and then tabled at the council's Jan. 25 meeting because councilmembers said they wanted language in the amendment to show transparency as to why a ticket was being voided.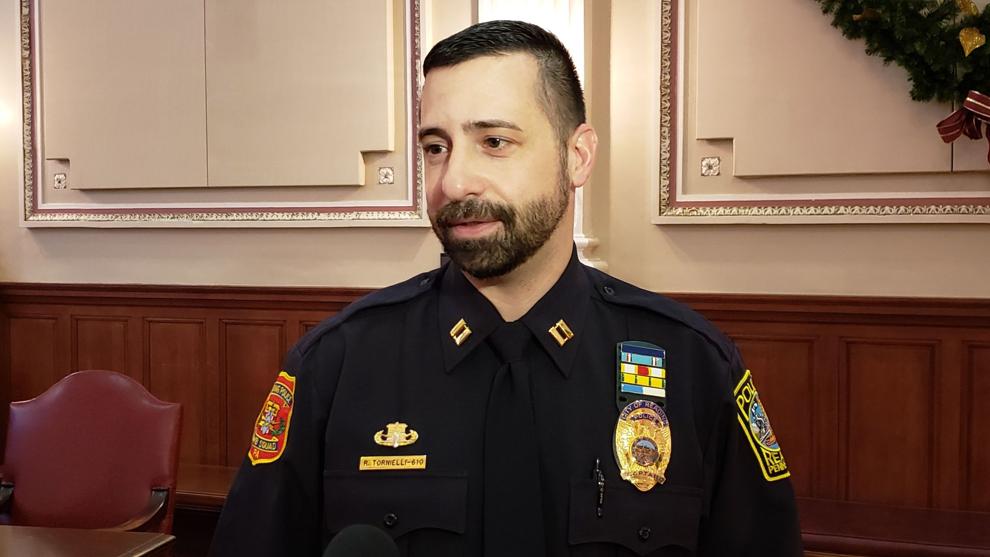 Police Chief Richard Tornielli said it has always been the policy for the police chief to be able to void tickets, but it was never officially made a part of the parking ordinance.
Tornielli said the practice is extremely rare and is in no way meant to circumvent the appeal process through the parking authority.
The amendment now includes a requirement for the police to provide notice to the parking authority, documenting the circumstances surrounding why a ticket was voided.
Councilwomen Lucine Sihelnik and Donna Reed cast the dissenting votes.
Also related to the police, the council voted to approve a resolution to authorize a submission of an application to the Pennsylvania Department of Community and Economic Development to conduct a study on the impact of changing to 12-hour police shifts.
Tornielli said the police department has never been restructured to deal with a reduced workforce. The department currently has 168 officers, which was reduced over several years from a high of 215 officers.
The study would look at the operational and financial impacts of making such a change.