READING, Pa. — Paramedics in Reading hit the road more often over the past weekend in response to a series of overdoses involving a bad batch of heroin.
"Last weekend, there was a very disturbing trend," said Mike Sninsky, the city's deputy EMS chief. "We noticed that there was double the amount over the weekend that we usually get."
How bad? Saturday's day shift included 18 overdose calls in a 10-hour time frame. On average, the EMS crews usually get seven in a weekend, and they're also using more Narcan, which costs $45 a dose.
"A lot of it is of a synthetic make that makes it very, very potent," Sninsky said, "so it takes two to three doses of Narcan to revive them."
It's not just a city problem either, as Western Berks Ambulance crews said they also got sent on a number of calls.
"With COVID, with the fact that it's still warm out," Sninsky said. "In 24 hours, our EMS ran 90 calls. We did rely on some mutual aid to assist us."
Berks County's two hospitals — Tower Health's Reading Hospital in West Reading and Penn State Health's St. Joseph Medical Center in Bern Township — were also impacted by the rash of overdoses.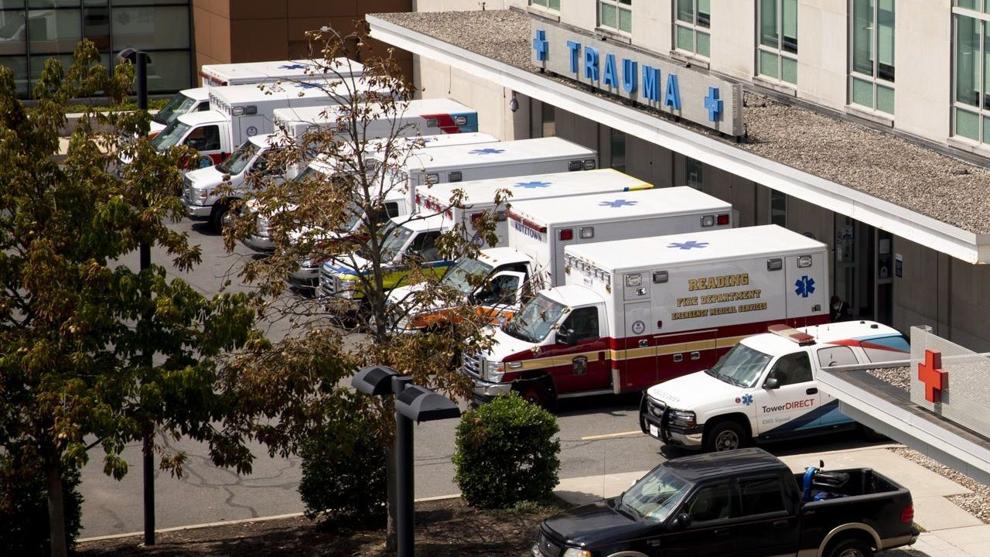 "Since Friday evening, Reading Hospital Emergency Department team members have provided life-saving treatment for 60 patients presenting to the Hospital with symptoms of heroin overdose," Tower Health said in a statement. "This is an unusually high number which may indicate the presence of dangerously adulterated heroin in the community."
EMS officials said older people are using heroin more often, too, and their heart rates plummet from the safe 60 to 80 range.
"A lot of these patients have had a lower heart rate, dangerously low," Sninsky said, "and with some of the age group that have been sadly using the illegal substances, they've been having heart rates in the 30s and 40s."