READING, Pa. - A fire in Reading on Sunday left one person dead and firefighters shaken, after a few of them fell through a collapsing floor.
The fire broke out around 7:30 a.m. near South 11th and Spruce streets.
Jeremy Searfoss, the city's fire marshal, said two, possibly three, firefighters fell through the floors, but fortunately none of their injuries was serious.
"Our crews went to work, and in the process of trying to extinguish the fire, we had some issues with members going through floors, falling through floors," he said. "They're probably just going to be a little sore tomorrow."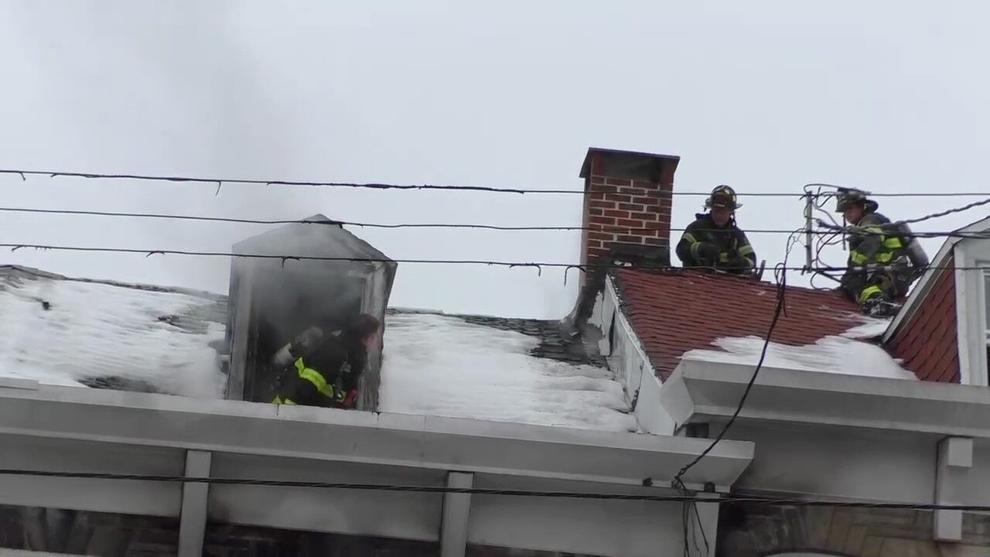 As crews were fighting the fire, they discovered the body of an unidentified man on the first floor.
"It has been abandoned for a number of years," Searfoss said. "There's no utilities in the building. It looks like it was lived in to some extent, maybe not legally."
The Berks County coroner said a blood test showed the individual was alive when the fire started, adding that smoke inhalation was a contributing factor in the man's death.
An autopsy is scheduled for this week. Investigators are working on leads to try to identify the man.
Investigators are also still trying to determine the cause of the fire.