READING, Pa. — The next phase of a plan to improve roads in Reading is now underway.
Mayor Eddie Morán and road crews gathered at South Eighth and Franklin streets on Wednesday to announce plans to pave South Eighth Street all the way to Neversink.
This is the first year of the Moran administration's three-year paving project. So far, Morán said 23-and-a-half city blocks have been paved.
Morán announced the paving blitz in April, starting in southwest Reading's Oakbrook neighborhood.
The mayor is asking drivers to be patient during the construction.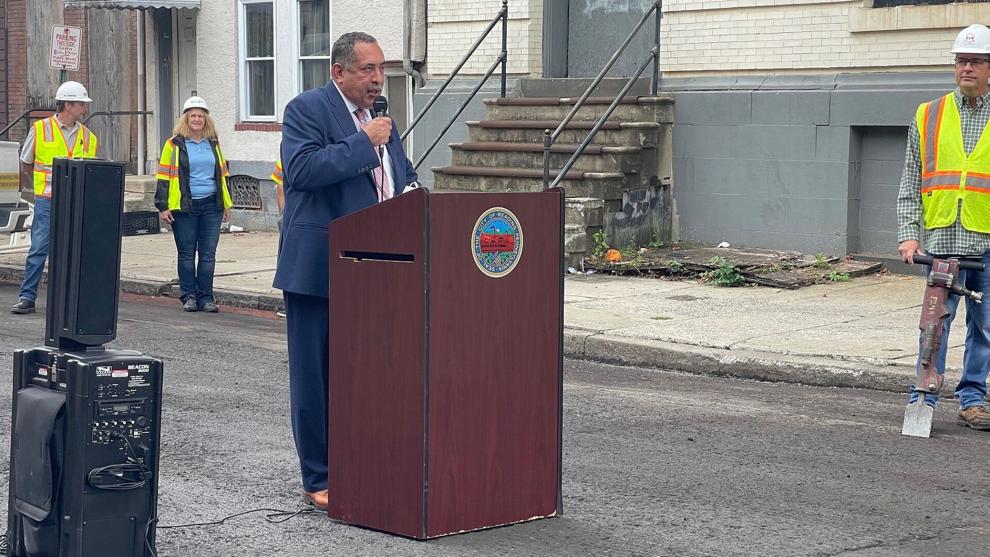 "I want to ask the city's residents to please bear with us as we complete this project," Morán said, "but I assure you, you're going to be happy at the end of this small inconvenience."
Morán said the goal is to pave nearly nine miles of the city's streets this year, 12 miles next year, and 15 miles the year after that. Morán said the project is entirely state-funded.