READING, Pa. - The Reading Public Museum has completed the transformation of its ancient Egyptian exhibit, reinventing the space for Nefrina, the resident mummy.
"Nefrina has been with us since 1930 and she's long been the rock star of the Reading Public Museum," said John Graydon Smith, the museum's director and CEO.
A priestess in the Temple of Men who lived around 2,500 years ago, Nefrina has drawn visitors to the museum for decades.
"I've always felt like the Nefrina experience was important to the museum, but we were really under-delivering on it," said Graydon Smith, who continued to revisit the idea of adding a hologram and creating a setting.
He worked with local companies Neo Pangea and Burkey Construction to make the vision happen. Donors from Berks County funded the project.
"It really sets the stage both thematically, which I think is appropriate, but also really draws you in to her story as a person," said Graydon Smith.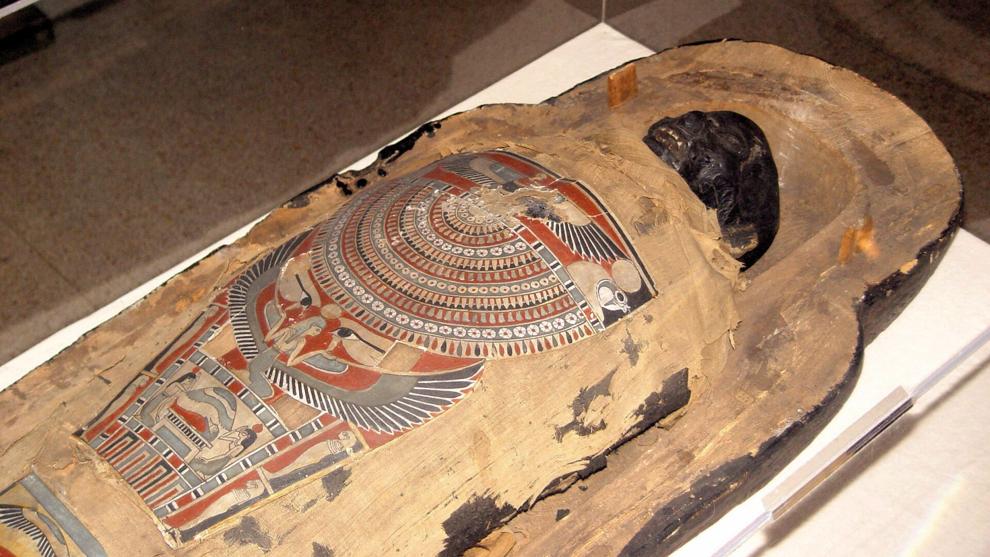 It allows Nefrina to tell her story in first person with a human representation of what she would have looked like in life, while you can see her mummified remains.
She was from a part of Egypt in northeastern Africa. Research and science showed what she would have looked like, how she would have dressed and been adorned, so the image represented in the hologram is very much accurate.
"There's a little mystery, a little intrigue, some of that Hollywood that goes with it," said Graydon Smith, "but it still allows us to be respectful of the fact that's a human being lying there, and she did have a story. She was a real person."