READING, Pa. – Restaurants in downtown Reading are teaming up in an effort to draw people to the area.
During a grueling year for small businesses due to COVID-related restrictions, restaurants and pubs are collaborating on a promotion that gives diners a chance to win big — just for eating out.
"I would say difficult would be an understatement," said Victor Pytleski, who took over the Ugly Oyster Drafthaus in April. "With the rising cases and everything else, and I've talked to a bunch of the other restaurant owners as well, things are not looking up. They're looking down."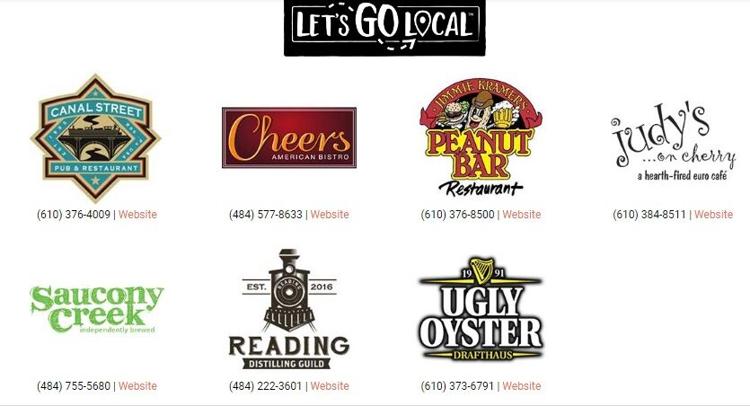 That's why his restaurant — along with the Canal Street Pub and Restaurant, Cheers American Bistro, Jimmie Kramer's Peanut Bar Restaurant, Judy's On Cherry, Saucony Creek Brewing Company, and the Reading Distilling Guild — have joined forces to offer a winter passport promotion.
Diners who have five meals at the participating businesses between now and the end of February will be entered in a drawing in March.
"In the brewing industry we don't consider each other competitors," said Kirby Powell, co-owner of Saucony Creek. "In a sense, we consider each partners in crime."
Some business owners say that dining restrictions have caused a domino effect and resulted in a loss of foot traffic in Reading. As the cold weather sets in, even places that offer comfortable outdoor dining are looking for ways to offset costs and stay afloat.
"A lot of our businesses depend on things like the arena and the performing arts center, and we haven't seen them open in months," Pytleski said. "We're doing everything we can to help keep everybody safe, so come visit downtown."
"By bringing more people into the city of Reading, we can have people see... wow, I didn't know this restaurant was here, or their menu has been updated," Powell added.
Anyone who is 21 years or older can get a passport, and there is no purchase necessary to get it stamped. The passport must include five different restaurant stamps to be eligible for the drawings. Passport stamps are not available for takeout; inside dining only.
"You get it stamped at any one of the restaurants," Pytleski notes. "There's over a thousand dollars in first place prizes, as well as multiple second place prizes."
Entries must be submitted by March 5, 2021. A drawing will be held on March 11.