READING, Pa. - In the frosty air, Santa's helpers are hard at work piecing together Reading's beacon of the holiday season in Penn Square.
The city's Christmas tree is assembled at its annual home at Fifth and Penn streets; more than 4,000 lights dot the 43-foot tree, which is made up of more than 100 individual panels.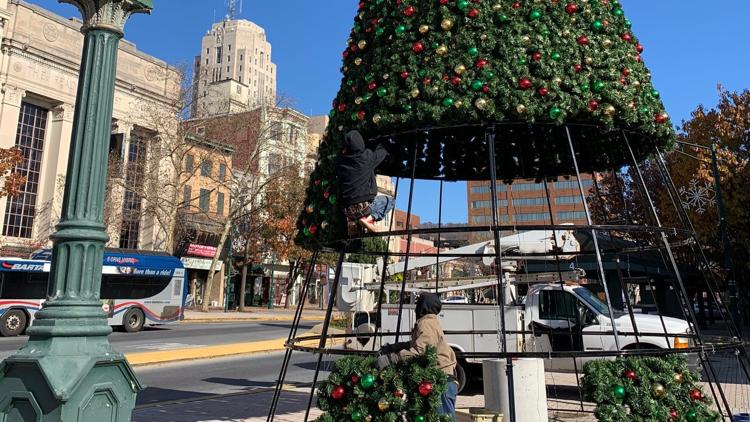 "It'll look awesome," said tree builder Chad Arnold, who, with the help of his nephew, is required to climb to the top of the tree with no harness in order to assemble it. "No fear of heights. You gotta be balanced up there. It's a lot higher up there than it is down here looking at it."
Since 2016, the tree has been artificial, which leaves some people, in their own words, bamboozled.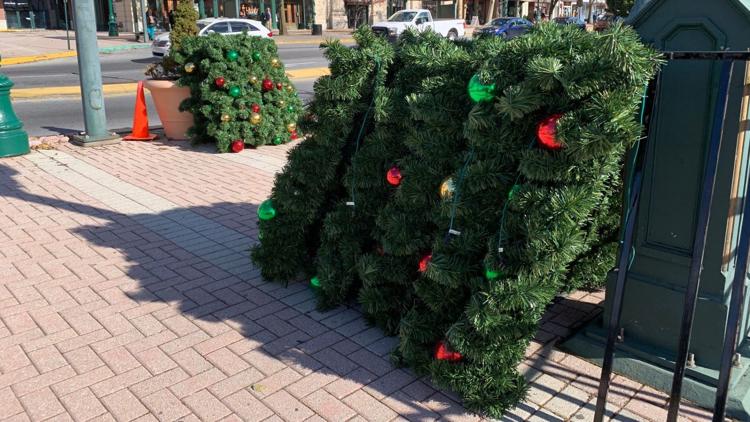 "I'm thinking they really going into the mountains cutting down trees," said Chase Ramsey. "It's piecing it together like Legos."
Others don't mind the faux fir, saying it's all about the kids.
"It brings a lot of joy," said Rodney Delp. "The kids get to come out and watch it, get to stand around and get pictures taken with it."
Reading will officially usher in the holiday season when it holds its annual parade down Penn Street on Sat., Nov. 23 at 10 a.m. This year's theme is "Old-fashioned Holidays."