WYOMISSING, Pa. - An idea to reconnect Berks County by rail with Philadelphia and other places in between is gaining steam.
"It's different this time," said John Weidenhammer, chairman of the Berks Alliance.
Berks Alliance is producing a study of the potential impact of passenger rail in Berks, specifically, a line that could start in the Reading area and run through Pottstown, Phoenixville, Norristown and Philadelphia, and maybe beyond that.
"We're coming at this with an approach that it is a regional rail service that would not only go to Reading, to Philadelphia, but then onto New York, Baltimore, and D.C. with a single-seat ride," said Weidenhammer.
If everything lines up, Weidenhammer said a ticket from Reading to Philly could cost about $9 one way, and that the trip could take a little more than an hour, all on one of eight brand new trains.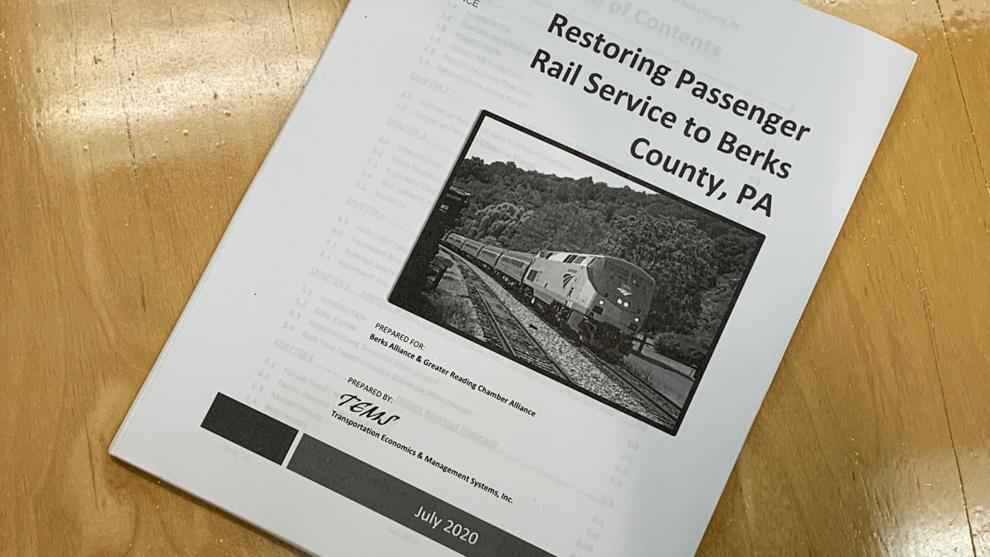 "We're going to have to get Norfolk Southern to agree to let us use some of their right-of-way between here and Norristown, where we would pick up the SEPTA lines," said Weidenhammer.
Another key factor is Wyomissing's future Drexel University College of Medicine at Tower Health, set to open for the 2021-2022 school year. Officials said they envision passenger rail bringing in hundreds of doctors and students.
"I think the stars have really aligned," said Weidenhammer. "The approach is different. The environment is different this time, and I think that the likelihood of success is great."