READING, Pa. - One of downtown Reading's most recognizable high-rise buildings may soon have a new chapter added to its history.
The Reading Zoning Hearing Board on Wednesday voted to approve a special exception to allow a Delaware-based developer to create a mixed-use of residential and commercial uses in the Madison building.
The Madison building, which is located at 400 Washington Street, was built in the late 1920s and was the original headquarters for the Metropolitan Edison Co.
The building, which is located in the commercial-core zoning district, is currently mostly vacant.
Developer David Hasenfeld, owner of Madison 2020 LLC, New Castle, Delaware, has an adaptive reuse plan to create 85 high-end apartment units with both one and two-bedroom floor plans.
Hasenfeld has an agreement of sale to buy the building from Design Industry LLC, which was contingent on a positive outcome from zoning.
Within the building's glass ceiling atrium, Hasenfeld said he plans to create a café, as well as some undetermined commercial spaces on the first five floors.
Lee C. Olsen from Olsen Design Group Architects is the project architect.
In a hearing held via zoom in July, Olsen called the Madison a grand building with traces of art deco and said it was one of the first high-rises built in Reading in the post-Industrial era.
Olsen said no major changes would take place to the exterior of the building.
"This is a great opportunity to retain professionals downtown and bring back the glory that was there before," Olsen told the board at the July hearing.
Also included within the zoning relief is a waiver of parking requirements.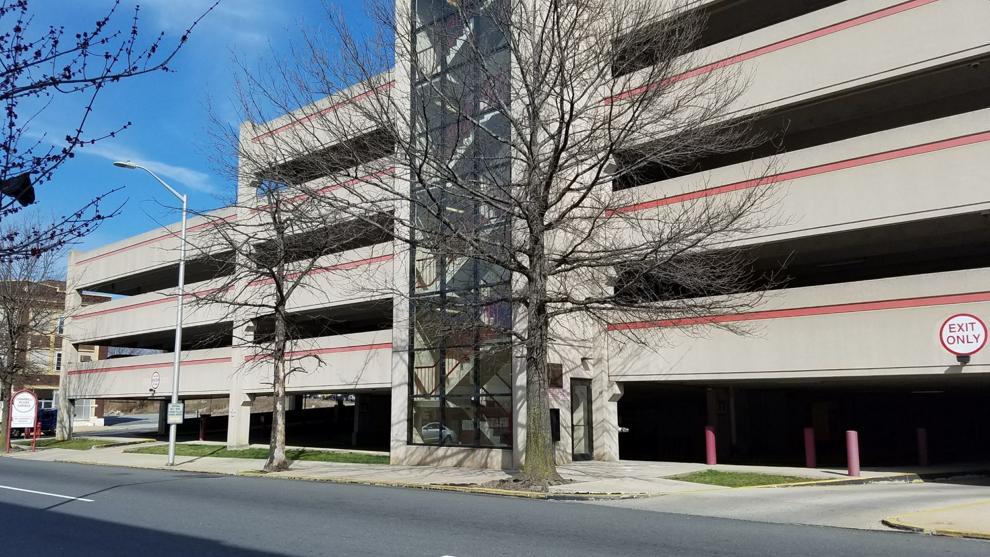 The site itself has 49-off street parking requirements, but Hasenfeld testified last month that he has an agreement with the Reading Parking Authority to lease 79 spaces in the Chiarelli Plaza garage.
The zoning ordinance requires 1.5 spaces per resident, for a total requirement of 128 spaces, but zoning also requires that off-street parking be located no more than 300-feet from the entrance to a building.
The Chiarelli garage is about 425 feet away from the building.
Hasenfeld asked for a modification to that requirement, saying without a parking waiver, he could not come up with enough off-street parking spaces.
Hasenfeld said the project could attract professional employees from Albright College, Reading Area Community College and Alvernia University's CollegeTowne project, located nearby.
But Hasenfeld said the units will not be used for student housing.
In another decision from the July hearings, the zoning board approved a special exception for a restaurant use at 1128 Pike Street, located in a high-density residential zoning district.
Ryan McFadden, owner of Reading Storage, LLC, said he would like to lease the store-front building as a restaurant. The site also includes 32 storage units.
McFadden said he previously received zoning relief to use the building as an office, but has been unsuccessful in finding a tenant.
The building was used as a restaurant in 1997, but was most recently used to house a youth organization.
In a new hearing, the board heard a request from Iglesia Pentecostal Movimiento de Fe Inc. to expand an existing house of worship at 1124 Schuylkill Avenue and eliminate the need for three additional off-street parking spaces. The church, which received its original relief in 2014, is located in the commercial-neighborhood zoning district.
The owners of an adjacent laundromat complained about church members using their parking spaces.
The board continued the matter until September to allow the church and the laundromat owners to come up with an amicable parking plan.