Editor's note: This Women's History Month, 69 News is bringing you stories of women who are breaking down barriers and making a difference in our community.
READING, Pa. — She wears the same boots, jacket and gear as the boys; Rebecca Zentmyer holds herself to the same standard, too.
"She brings athleticism, intelligence and a hard work ethic," said Firefighter Michael Biancione, who was once Zentmyer's partner.
"I am just one of everybody else who works here," said Zentmyer. "It's no different, whether I'm a female or a male."
Other women work within the Reading Fire Department, but they're paramedics. Right now, Zentmyer is the city's only female firefighter.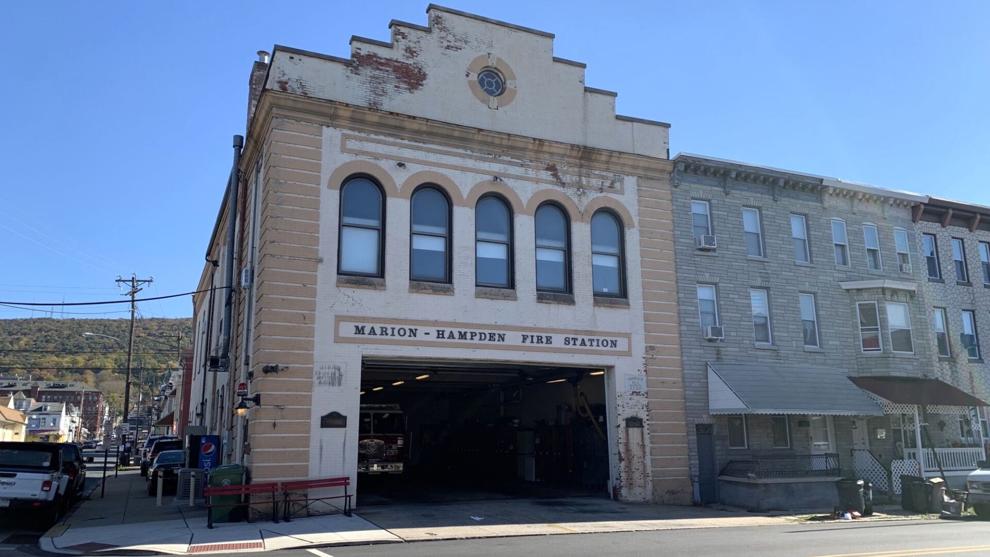 The 37-year-old single mother joined the department in 2017, following in the footsteps of her grandfather, father and little brother.
"I graduated Boyertown High School. I went right into the Marine Corps for 5.5 years," she explained. "I went to college, got a bachelor's and worked with children that had autism in San Diego, California."
Service always called.
"I absolutely love this job," explained Zentmyer. "I love helping other people and doing something that makes a difference in someone's life."
Rather than dissuading Zentmyer from fighting flames, family members encouraged her to join. The firefighter said they have been "so supportive" of her decision.
On the job, she sits in a sought-after spot with a sweet vantage point, depending on who you ask.
"There's just one person in the back here. That's me," laughed Zentmyer from the tillerman's seat.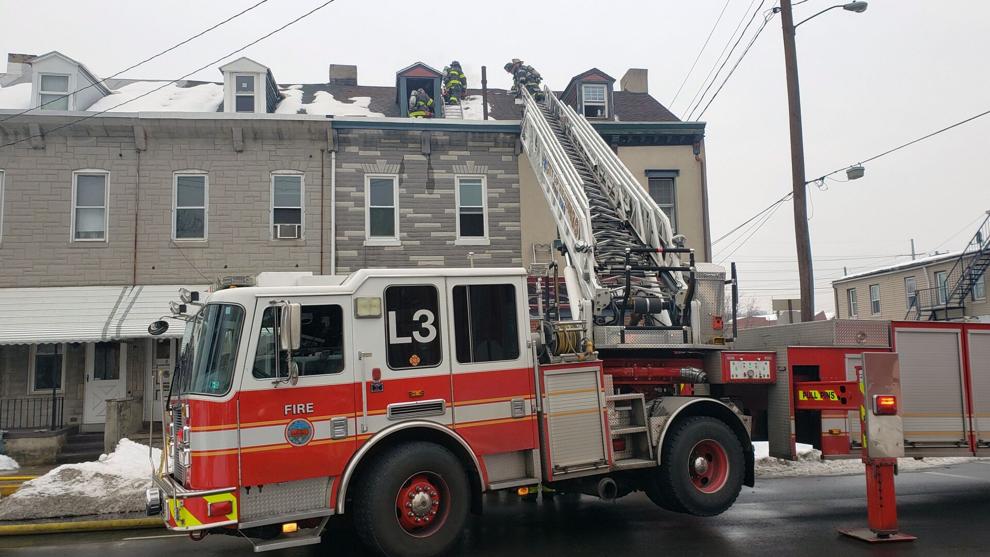 She's the Ladder 3, Platoon B tillerman, responsible for directing the back end of the 100-foot fire truck through tight city streets during critical moments.
"It's a coveted position in the department, and it's a very unique position because it's more of thinking person's job," explained Biancione.
The position demands strength of mind and body.
"You're responsible for climbing the ladder, making rescues, forcible entry," explained Biancione. "It's a very demanding position."
Zentmyer said she hasn't met any other women who hold the same job, but she believes there are female tillerman in Philadelphia.
"The engine crewman is going to be the one that goes in with the attack line with water, and then, I'd be either forcing the door for them, assisting them or searching with them to find the fire," she explained.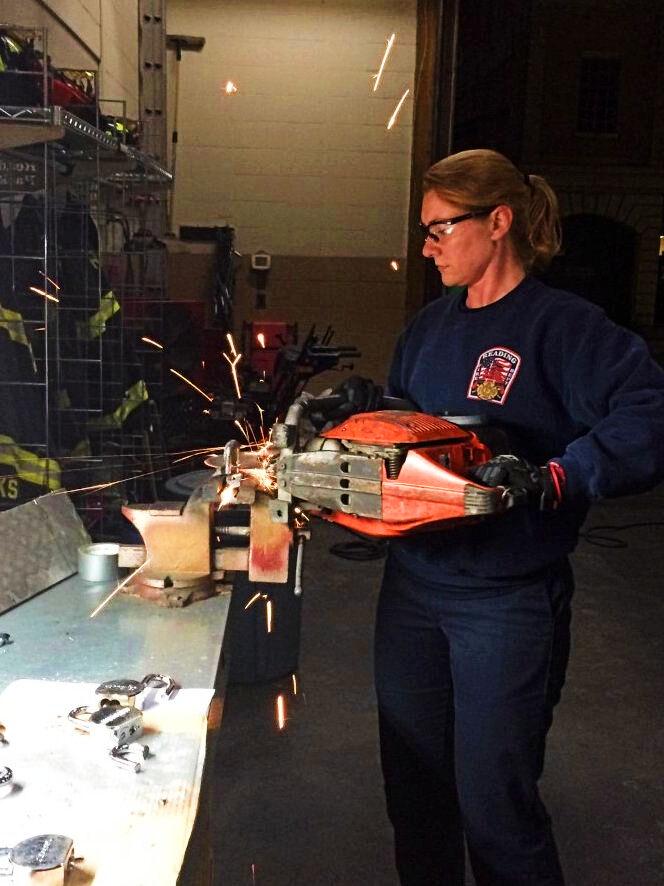 The responsibility is one she doesn't take lightly.
"Usually, if someone is calling us, it's the worst day of theirs, and we're here to intervene," said Zentmyer.
Zentmyer is motivated by strong women before her: Marine Corps drill instructors and family members. Historically?
"Ruth Bader Ginsburg," she responded. "Politics aside, she just did a lot for empowering women in general."
Whether guiding her peers from the back of the truck or saving lives and property with them on the ground, Zentmyer wears the same uniform and said she will always meet the standards asked of her male counterparts or exceed them.