READING, Pa. — The Reading City Council on Monday introduced a proposed ordinance that outlines a plan of action for the Reading Parking Authority to follow during every snow event.
Nathan Matz, the RPA's executive director, made a presentation of the proposed ordinance amendment during the council's committee of the whole meeting.
Matz explained the change will codify a plan for the parking authority to offer free parking in designated parking garages during snow events.
"This will add a new, specific area of focus on the commercial core and parking zones," Matz said. "This is intended to increase the efficiency of downtown snow removal."
The amendment will also give the executive director the authority to post no-parking zones in the Commercial Core District of the city prior to anticipated snowstorms.
Residents will then be required to move vehicles off the street to a designated parking garage until the snow has been removed from the street and the no-parking signs are removed.
Matz said the plan is dramatically different from that of a snow emergency.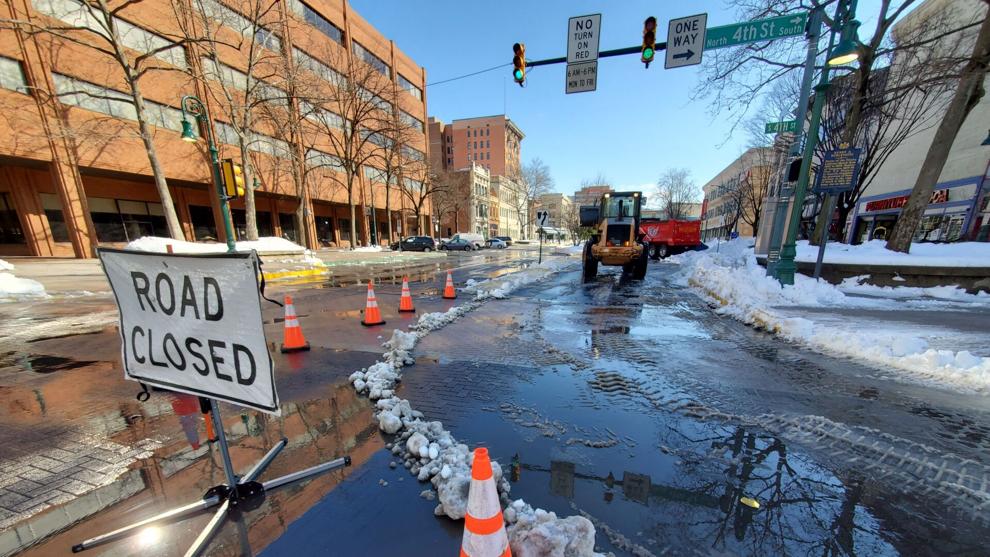 "A snow emergency is only declared in huge [snow] events," he said. "We want to be able to keep the downtown clear [of snow] so that it doesn't have a negative impact on downtown businesses."
Councilwoman Brianna Tyson said she had concerns about the wording of the ordinance and the authority it will give to the executive director.
"It sounds like council is giving the parking authority the ability to do whatever it wants when it comes to snow emergencies," Tyson said.
Frank Denbowski, the mayor's chief of staff, said the executive director already has the authority to post no-parking signs.
"What we are defining is how we remove snow in the Commercial Core District," Denbowski said. "We are not empowering the executive director any authority than what is already allowed."
Councilwoman Marcia Goodman-Hinnershitz said the council should look at the verbiage carefully before moving forward.
Councilwoman Johanny Cepeda-Freytiz said the ordinance should clarify the exact areas being defined as the Commercial Core District. The city's zoning map describes the area as the downtown center for government services, offices, shopping, hotels, entertainment and cultural activity.
The council said it will discuss the proposed amendment at its next committee of the whole meeting, which is being held next Tuesday instead of Monday because of the Martin Luther King Jr. holiday.
During its regular meeting Monday night, the council adopted an ordinance that allocates $3 million from the American Rescue Plan Act funds for renovations at FirstEnergy Stadium, home of the Reading Fightin Phils.
It also voted to ratify the COVID-19 declaration of disaster emergency executed by Mayor Eddie Moran on Jan. 3.