READING, Pa. — Reading police are after the man who they said killed another man during a bar fight early Sunday morning.
Alberto Rivera-Vázquez, 28, was seen exiting the La Cabana Lounge near South Sixth and Cherry streets through a rear door, hiding behind parked vehicles, according to RPD investigators, who said that he fired at a group of people. Two people were shot, one fatally.
Rivera-Vázquez is facing charges of first- and third-degree murder.
Balloons quietly lofted in the wind Monday at the site of a memorial for the victim, identified as Jose Rodriguez-Bultron, 43, also from Reading.
"It's pointless stuff. You know what I mean?" said Jewelz Melendez, who lives near the scene of the crime. "[The victim] was my dad's close childhood friend. I didn't really know him too well, but it was my dad's childhood friend, so it's sad. He's taking it not too well. He's not taking it well at all."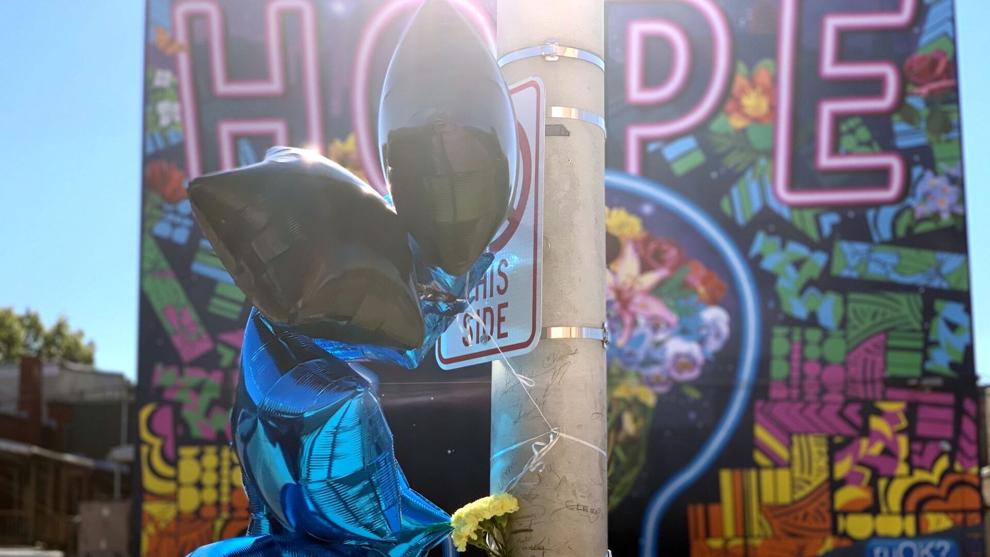 The scene ended up being right in front of Reading's newest mural, called "Hope Blossoms." Melendez said his hope for the city is for more positivity and less violence.
"It didn't have to come to that," said Melendez. "People are going to fight. It's just inevitable, disagreements. People are drunk and stuff. It's going to happen, but in order to take it to that next level, it's ignorant, in all honesty."
Police said they consider Rivera-Vázquez to be armed and dangerous. Anyone with information on his whereabouts is asked to call the police.
Tips can also be submitted to Crime Alert Berks County by texting 847411, starting the message with keyword alertberks, or by calling 877-373-9913. A cash reward of up to $10,000 is being offered for information that leads to an arrest.