READING, Pa. - The Salvation Army is launching its red kettle drive in Reading, and this year, the agency needs the community's support more than ever.
"I've been here all my life. 85 years," said Nancy Scott.
For the last 25 years, Scott has volunteered with the Salvation Army.
"To help make sure that the children in Reading are taken care of at the holidays," Scott said.
"All the kettle money that is collected stays within the city of Reading," said Salvation Army Lt. Carmen Colon.
The Salvation Army has 17 locations around the greater Reading area where there will be kettles, but this year, the organization really needs support to meet its goal.
According to organizers, each year, the group struggles with having enough volunteers to man the kettles, and last year, the organization fell short of the amount of money it was trying to raise.
"Our goal was $120,000, but we were only able to meet a little bit over that $100,000," Colon said.
This year is the first year people can donate by credit card, according to Colon, who believes that will make a big difference.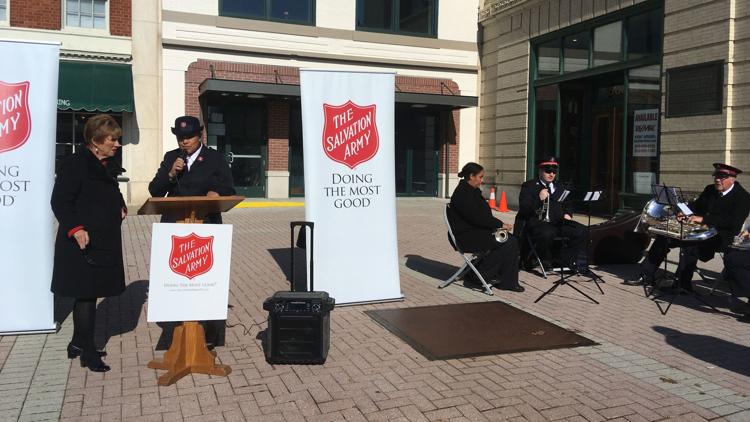 "The city of Reading is a giving city," Colon said. "It's very generous and giving."
For bell ringers like Scott, it's the worthwhile cause that keeps her coming back year after year.
"When you work at the kettles, that the people appreciate what we are doing for the people and the community," she said.
If you'd like to volunteer with the Salvation Army, you can contact its office in Reading by calling 610-373-5208.