READING, Pa. - Crews are working to repair a sinkhole in Reading.
It opened up Tuesday morning on Penn Street near the intersection with Third Street.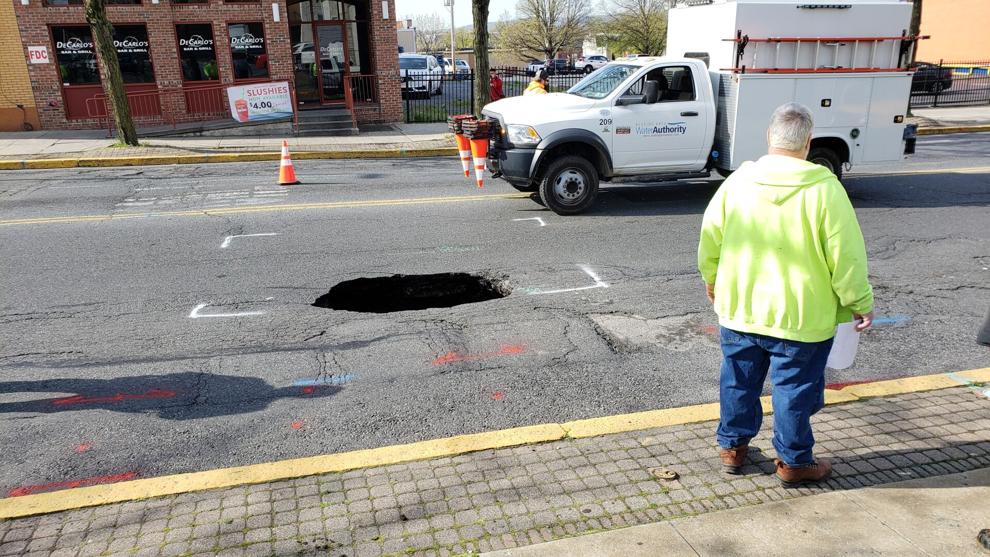 There's a relatively small opening in the road, but crews on scene said the sinkhole is much larger underneath the pavement. They were working to dig up more of the road to get to the sinkhole.
One lane is getting by on Penn Street, and the westbound lanes are closed while crews work. Traffic is expected to be impacted for several days.
Officials with Reading Public Works and the Reading Area Water Authority are on scene.
They say it's not yet known what caused the sinkhole, but it wasn't a water main break. A broken storm drain may have contributed to it, officials said.