WYOMISSING, Pa. — Part of a shopping center parking lot in Berks County has fallen victim to the remnants of what was Hurricane Ida.
A sinkhole opened Wednesday on the lot of the Berkshire Square shopping center on State Hill Road in Wyomissing.
The hole, located between two storm drains, spread across parts of four parking spaces and swallowed part of a tree and some other landscaping.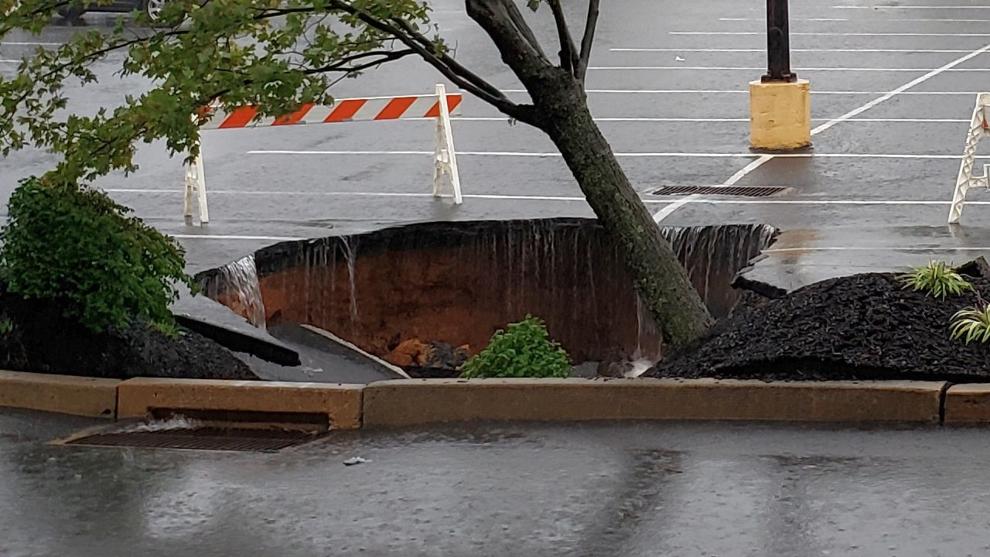 Barricades have been put in place around the sinkhole.
The shopping center is home to Redner's Fresh Market, Walmart, Petco and Staples as well as a number of other stores and restaurants. The businesses have not been impacted.