READING, Pa. — There's a lot to see, hear and learn on Education Day at FirstEnergy Stadium in Baseballtown.
"We're here to watch baseball," said Laura Mancias a teacher at Green Valley Elementary School in the Wilson School District.
The promotion brought students from schools around the region.
"A day with my students watching baseball... beautiful weather," Mancias said.
Students had the chance to pay a visit to the Venom Institute stand and pet some scaly creatures.
"It's really cool," said student Drianna Hernandez. "I don't think I've ever seen those kind of animals in person before, so that's really cool."
The animals included one slow-moving reptile that kept an eye out for any foul balls headed his way.
"Yeah, I haven't seen them in person either, but I think the turtle's really cute. I like turtles," said classmate Lineliz Rosario.
Meanwhile, some Brandwyine Heights Middle School students had their sights set on the concession stands.
"I'm excited for the food and baseball," said Tyler Coscia, a student at Brandywine.
"I hope the Phillies win," said his classmate Danny Dorio.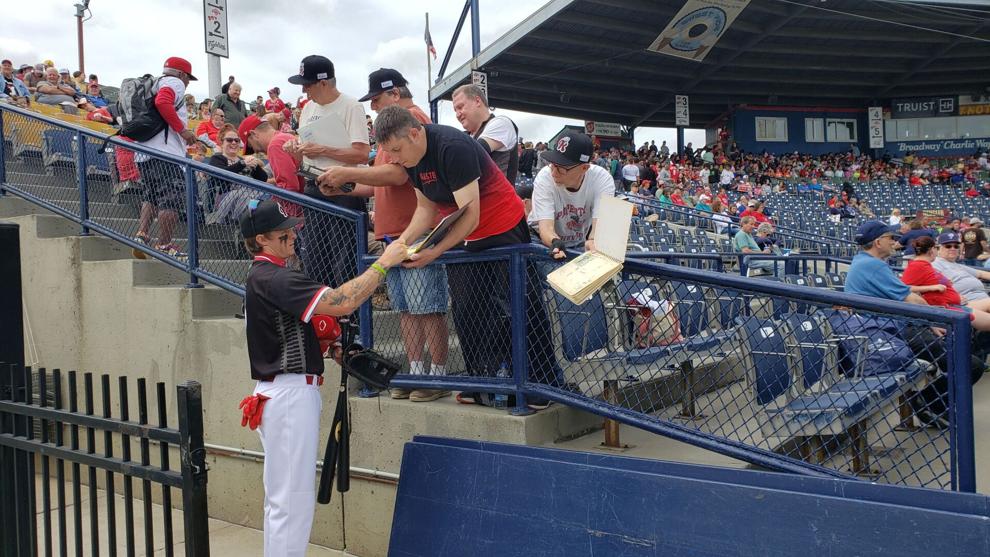 Philadelphia Phillies outfield Mickey Moniak, currently in the middle of a rehab stint, took the time to sign autographs for eager fans.
"Shocked," said Jason Gould with Colonial Elementary.
"I think it's really really cool, and I can't wait to get home and tell my daughter. She'll be very excited," said Kris Aldridge, a Bryn Mawr teacher.