MUHLENBERG TWP., Pa. - Recovery teams have suspended their search for a suspected shoplifter who tumbled into a water-filled quarry while attempting to elude the police late Friday morning, authorities said. They'll resume their efforts to find him at 8 a.m. Saturday.
The Muhlenberg Township police said they were first dispatched at 10:47 a.m. Friday for the report of a theft in progress at the Target store on the North Fifth Street Highway.
"When officers arrived, they were just trying to sort out what was happening, kind of a preliminary investigation, when a male broke off and fled from the area," said Chief Bill Heim, Muhlenberg Township Police Department.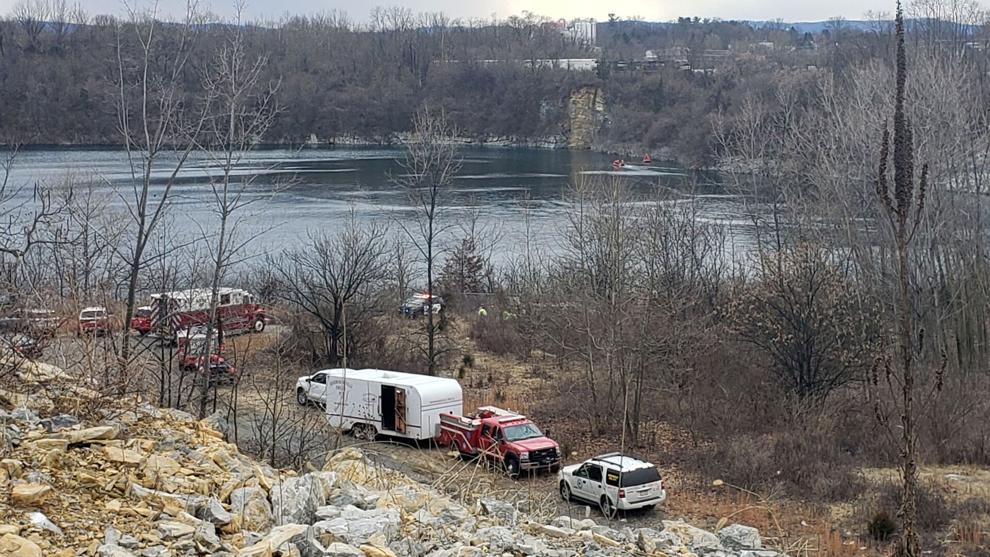 The suspected shoplifter, believed to be approximately 20 years old, ran behind the shopping center and into a wooded area on the adjacent quarry property, according to Heim, who said he then proceeded down a steep embankment and tumbled into the frigid water.
"When officers saw him tumble into the water, an officer saw him," Heim said. "They called him to come back, but he was swimming away from the side of the quarry."
It wasn't long before the man dropped beneath the surface of the water, Heim said. At the time, the air temperature was in the low 40s, with the water temperature around 31 degrees.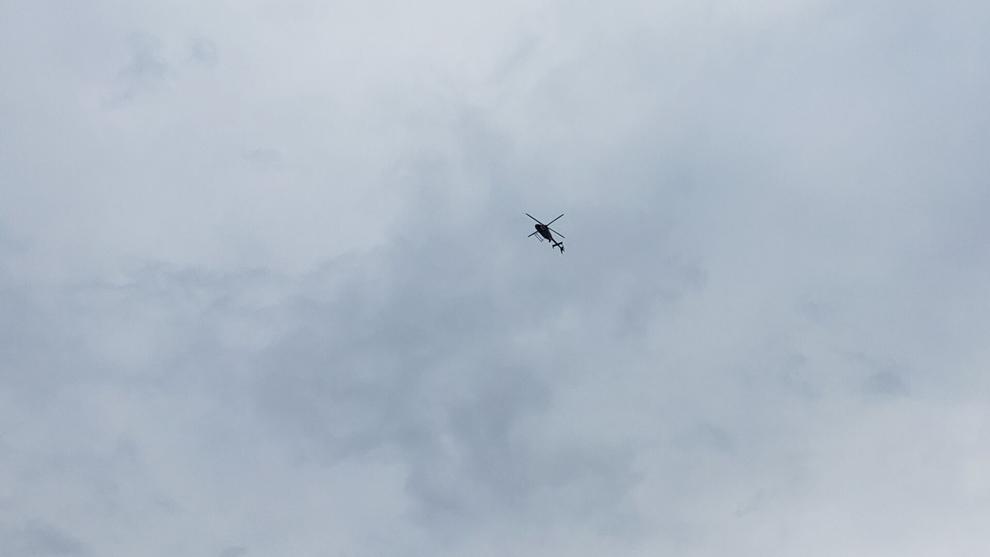 Several rescue teams were summoned to the quarry, which is situated between the Fifth Street Highway and Route 61. They used sonar in an effort to locate the man. A Pennsylvania State Police helicopter also circled overhead for a time.
The search teams reported that the water is at least 50 feet deep in some places.
"Those rescuers are actually putting their well-being at risk in such a search," Heim said.
As for the man they're searching for, Heim said his investigators are still trying to identify him but that he is known to the store employees.
"Apparently, the same individual was in Target on the previous day, loading a cart with electronics but was thwarted from removing the cart from the store, so he came in again this morning," Heim said.
Latest on recovery efforts at a quarry in Muhlenberg Township. @69News pic.twitter.com/FbZbA0sV6J

— Tom Rader (@TomRaderTV) January 22, 2021
A diver is entering the water. I'm told they picked something up on a sonar device. Just spoke with coroner. They have not been called out. @69News Live at 5:30 with the latest on the recovery pic.twitter.com/BRBMNQO7eG

— Tom Rader (@TomRaderTV) January 22, 2021