WASHINGTON TWP., Pa. - A family - with even more young loved in the house at this time than is usually the case - was startled by an unwanted addition to their home off old Route 100 in Bechtelsville, Washington Township.
"I have five kids in the house doing virtual school and we heard a loud screeching and some crashing noises and a little bit of a pause and then the whole house shook and we came outside and saw it went down into my in-laws."
Some family members suffered minor injuries after a man drove his vehicle into the home.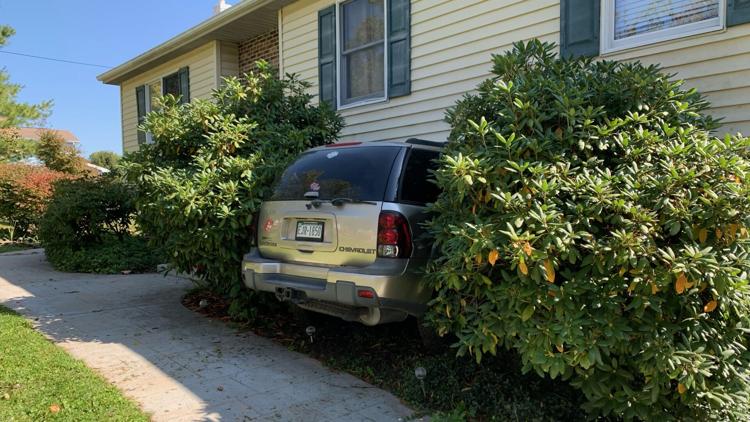 Pictures provided by the Washington Township Fire department show the damage up close.
A large opening circled by cinder block and hanging pink insulation.
The scary sounds spread throughout the small neighborhood.
"All of a sudden, I heard a crash," said Terry Fetterman, a neighbor across the street. "Looked out the window and I saw all my stuff flying out in the man that sits in the field over there. I saw him flying through."
One neighbor told 69 News its a big hole in the home but not the biggest surprise since has had a front row seat to speeders on Route 100 and downed trees and mailboxes over the years.
"People should just be careful driving and not drive so fast," Fetterman said. "On this road, I see that a lot."
The homeowner says they're just fortunate that the damage is mainly mental and emotional and aside from so scrapes, no one was seriously injured.
"Displaced, nervous," Hester said. "We are all emotionally a wreck right now but we are okay."