READING, Pa. - Summertime in Berks County is normally filled with plenty of shows and festivals, drawing crowds from all over, but, this year, amid the coronavirus pandemic, things are very different.
"We've lost those festivals; some festivals bring in 10,000 people, some 100,000," said Crystal Seitz, president of Pennsylvania's Americana Region.
Because of that, Berks County's tourism industry is taking a big hit. Seitz explained that this year the county has lost more than $930 million in tourism revenue. That impacts area businesses that rely on events like the Kutztown Folk Festival and the World War II Weekend, which draw large crowds.
"Our hotels, gas stations, coffee shops, boutiques, B and Bs - they're all feeling that," Seitz said.
Seitz said there are some positives out of the negative.
"On the negative side, they've lost a lot of business, like we all have," she said, "but on the positive side, it has made people become very creative."
Seitz explained how places like the Reading Public Museum and the GoggleWorks Center for the Arts have made do by offering socially distant private tours and screenings.
The travel industry itself has shifted, to focus less on out-of-staters and more on tourists looking for day trips or one-night stays.
Seitz said outdoor activities are the number one thing travelers are looking for right now.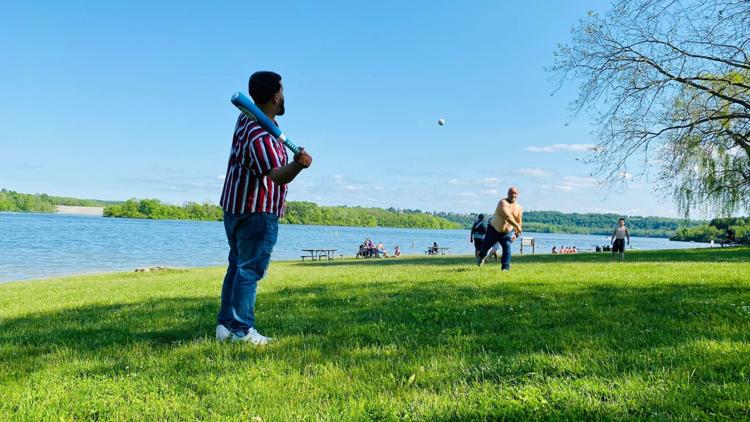 "They're coming in, looking at outdoor rec programs we have, and Blue Marsh is by far one of the strongest sites that's being visited on our site right now," she said.
Seitz said tourism most likely won't pick back up again until next spring. In the meantime, she said people are continuing to visit Berks County to see what the area has to offer.
"It's not the numbers we want to see, but it drives hope," Seitz said. "People get excited and they get more hopeful that we will get through this."