WEST READING, Pa. — One of Pennsylvania's largest health systems is planning to require all 14,000 of its employees to get a COVID-19 vaccination.
Berks County-based Tower Health announced Tuesday that the mandate will take effect when the FDA gives the vaccine its full approval, which the health system expects to happen in the coming weeks.
"We will take this step because it is the right thing to do, it is consistent with our mission to provide high-quality care, and it is vital to our obligation to keep our patients and colleagues safe," Sue Perrotty, Tower Health's president and CEO, said in a memo to staff announcing the policy.
Tower Health is already working to comply with Philadelphia's recently announced order that all healthcare workers in the city be vaccinated by Oct. 15. That requirement affects the system's Chestnut Hill Hospital and St. Christopher's Hospital for Children.
Once Tower Health's policy takes effect, officials said a COVID-19 vaccination will be a condition of employment for current employees, new hires and contract staff, officials said. For those employees who are covered under collective bargaining, the requirement will be subject to discussions between management and union representatives, officials added.
"Throughout every phase of this pandemic, our team has continued to show up for our patients and each other, and I cannot thank them enough for that," Perrotty said. "This next step in the ongoing fight to end the pandemic is fundamental to our mission to provide high-quality healthcare to our community."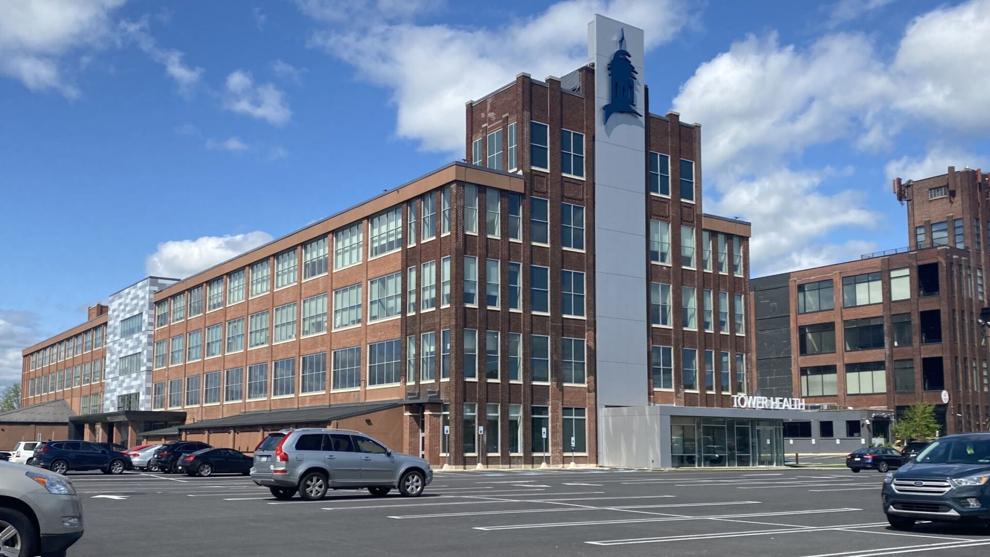 Tower Health pointed out in its announcement Tuesday that the requirement of healthcare workers to be vaccinated is endorsed by many groups representing caregivers, including the American Medical Association, the American Nurses Association, the American Hospital Association, and the American Academy of Pediatrics.
In addition to its flagship Reading Hospital, Chestnut Hill Hospital, and St. Christopher's Hospital for Children, Tower Health's system consists of Brandywine Hospital, Jennersville Hospital, Phoenixville Hospital, and Pottstown Hospital, as well as a network of urgent care facilities and physicians offices across southeastern Pennsylvania.