READING, Pa. - Election Day is less than a month away, but thousands of people in Berks County and across Pennsylvania are already taking advantage of early voting.
"I decided I was going to bring it down to the ballot box mostly because of COVID," said Jennifer Heilmann, a Berks County resident. "I don't want to stand in a long line."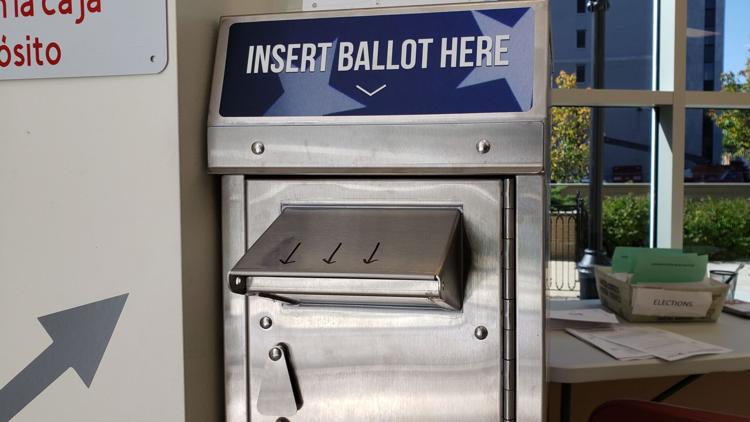 Heilmann stopped by the ballot box in the lobby of the Berks County Services Center to drop off her ballot with her sons Bryce, who's 15, and Luke, who's 17.
"I think it's definitely important to be educated and to do what you can," Bryce said.
"It's important to see what you need to do," Luke added. "There are so many ways your ballot can't be counted, especially today.
It's the reason election officials said they want to make sure people are well informed of the procedures and know how to track their ballots.
Election officials in Berks County said Pennsylvania was delayed in printing ballots because of lawsuits. The holdup created a roughly 66,000-ballot backlog in Berks alone.
Ronald Seaman, chief administrative officer for Berks County, told 69 News the first ballots weren't sent out until the first week in October.
If you requested a mail-in or absentee ballot and haven't received it yet, Seaman said, "I would give it a couple more days. Don't panic and reapply, because if it's being processed and you reapply, it could cause some issues."
For most people, the easiest way to track your ballot is to go to VotesPA.com. You can register to vote, check your polling place and see whether your request for a ballot has been received and if it's been mailed.
Heilmann said she was a little surprised when she received her ballot.
"I looked over the ballot to make sure it was legit," she said. "I wasn't aware I was going to get one."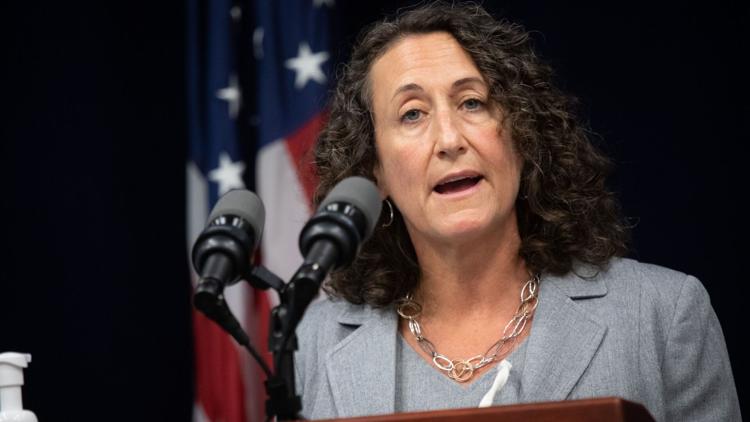 On Wednesday, Pennsylvania Secretary of State Kathy Boockvar addressed concerns about some voters receiving a mail-in ballot they don't remember applying for. She said Pennsylvania is not a state that automatically sends mail-in ballots to voters, and if you receive one, it's either because you checked the annual ballot request checkbox when applying for a primary mail-in ballot, or because you applied for a mail-in ballot since the primary.
If you received a ballot but want to vote in person, just take the ballot with the return envelope to your polling place.
According to the Pennsylvania Department of State, voters who have received a mail-in ballot have several options for how to cast their voted ballot. Voters can return it via mail to their county election office. Before mailing it, make sure the ballot is enclosed in the white inner secrecy envelope and seal it, then insert the inner envelope into the outer pre-printed return envelope, and sign and complete the voter's declaration on the outer envelope. Voters must complete these two steps for their ballots to be counted.
Ballots must be returned or postmarked by Election Day, Tuesday, Nov. 3, and received by the county election office by 5 p.m., Friday, Nov. 6, in order to be counted.
You also have the option of returning the ballot in-person at your county election office or other designated location.
Be sure to read the instructions on the ballot, seal the ballot in both envelopes and sign the declaration as outlined above. Voters must return their mail ballots to their county election office or other designated location by 8 p.m. on Election Day.
The deadline to register to vote in the general election is Monday, Oct. 19. The deadline to apply for a mail-in or civilian absentee ballot is Tuesday, Oct. 27.