AMITY TWP., Pa. - It's a series of stories that Mary Ellen Rodgers, a resident of Keystone Villa in Amity Township, thought might never get off the ground, but now, she said she's in the clouds.
"I'm just in seventh Heaven," said Mary Ellen. "I want that for Frank."
Frank is Francis Rodgers, Mary Ellen's late husband, who died in 2008. He's also a U.S. Army Air Force pilot who served in the Pacific theater during World War II.
Following their marriage, Frank opened up about his time in Hawaii and then shipping off to Iwo Jima.
"We were sitting like this, and he was just telling me all these things, and I got more excited as he went on," Mary Ellen recalled.
Frank flew numerous combat missions, which are told in striking detail in his memoir.
"Pick your target. Zoom in. Blow it up. Get out," explained Mary Ellen.
Following the war, Mary Ellen also said that finding a spot to plant and raise the flag on property they had just purchased was also important to her husband.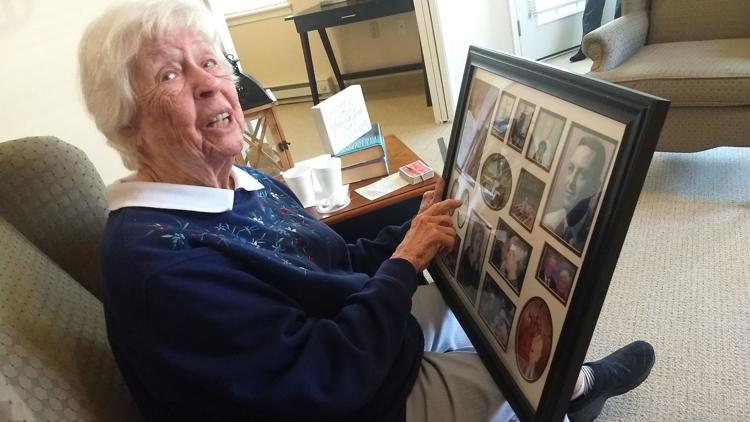 "He planted the flag pole and he raised and lowered it every day," Mary Ellen recalled.
Tentatively titled "Fighter Pilot," it's set to be published by Reading-based publisher Aperture Publishing and be released by Christmas.