CUMRU TWP., Pa. - What likely started as a road rage incident, according to the police, evolved into a high-speed chase along the quiet streets of Cumru Township.
It was near the intersection of Routes 724 and 625 around 9:30 p.m. Thursday, when a police officer came upon two cars stopped in the middle of the road and one man outside of his car.
"According to Ofc. [Scott] Smittinger, that individual was actively punching the driver of that vehicle through the window," said Chief Madision Winchester, Cumru Township Police Department.
The officer activated his emergency lights, and the police said the man who was throwing the punches took off, leading the officer on a chase from Route 724 onto Mountain View Road.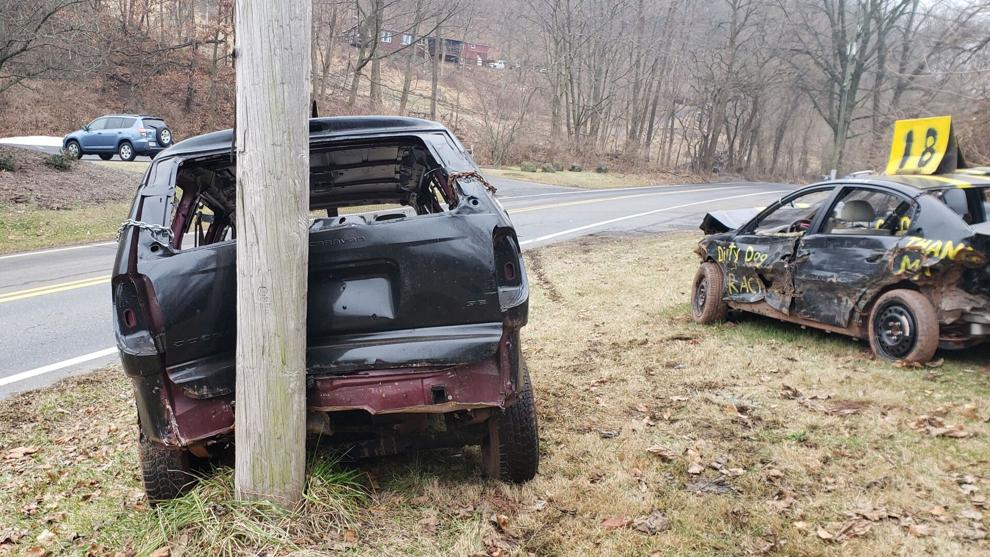 The police said the man lost control as he approached Route 10, crashing into a set of demolition derby cars parked on a grassy hill near R.A. Mohn Towing. They said the man was likely not wearing a seatbelt.
"He struck the windshield with his head. His head had protruded through the windshield," Winchester said. "He was unconscious but breathing."
The police said the driver came around and admitted to responders that he had been drinking. The police also said they found an open container of liquor in his car.
The suspects has warrants out of Montgomery and Northampton counties, according to the police, who also discovered that he does not have a valid driver's license.
"His driver license was suspended for unknown reasons," said Winchester.
The owner of those demolition derby cars did not wish to speak with 69 News.
At last check, the suspect was hospitalized in stable condition.