MUHLENBERG TWP., Pa. - Pennsylvania's governor traveled to Berks County on Monday to get a first-hand look at how his plan to vaccinate teachers against COVID-19 is unfolding.
"We've already vaccinated 55,000 educators throughout the state," Wolf said.
As of Monday, about 2,200 educators and school staff in Berks County have been vaccinated.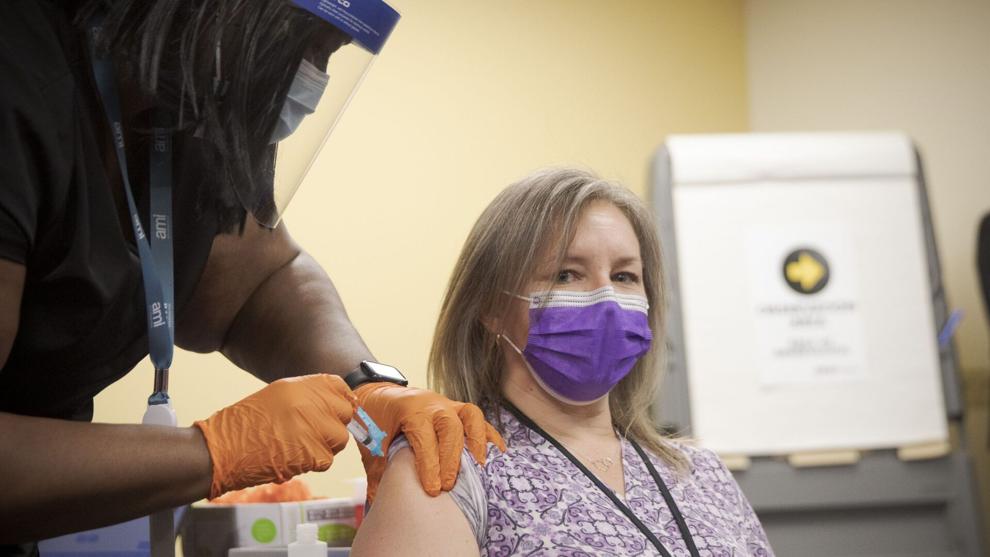 "It's a huge step in ensuring that we get them back into the classroom," said Berks County state Sen. Judy Schwank.
In his tour of the Berks County Intermediate Unit in Muhlenberg Township, the governor was guided through each step of the process, from registration to vaccination to observation.
"Our ultimate goal is to offer every public and private school worker a vaccine to protect people, help even more students return to the classroom, and get communities another step closer to normal," Wolf said.
The state is working with Pennsylvania's IUs to administer 94,000 of the single-dose Johnson & Johnson vaccine to school employees who want it.
"This is a step in the right direction for Pennsylvania schools," said Jill Hackman, the BCIU's executive director.
Wolf's visit to Berks County came amid sharp criticism from the county commissioners and at least one state lawmaker of the state's vaccine distribution process.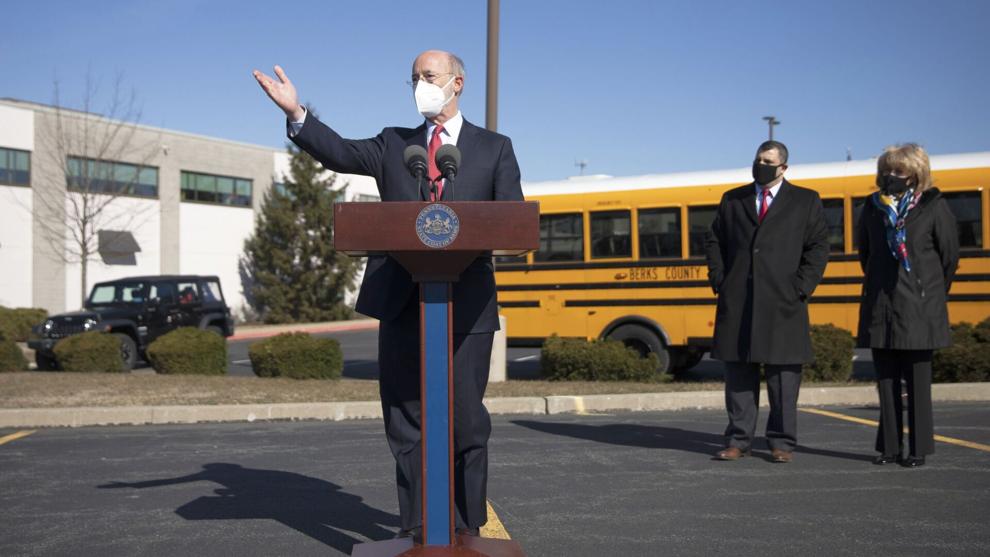 In a letter last week to the state's acting health secretary, Schwank said she was becoming increasingly frustrated, disappointed, and angry over how the state has distributed and administered the COVID-19 vaccines.
Schwank, a Democrat who represents Reading and many of its suburbs, asked that the Wolf administration provide Berks County officials and residents with an update specific to the county regarding the COVID-19 vaccine.
Wolf did not address the criticism on Monday.
Pennsylvania Gov. Tom Wolf visited the Berks County Intermediate Unit's COVID-19 vaccination clinic for educators on Monday. Other speakers we…
HAPPENING NOW: @GovernorTomWolf is touring the teacher vaccination center at the Berks County Intermediate Unit. Wolf observed two people receiving the vaccine moments ago. He is set to address the media outside momentarily. #covid19 @69News pic.twitter.com/9PVXJNCv43

— Jim Vasil (@JimVasilWFMZ) March 15, 2021