WYOMISSING, Pa. — Work is underway to fill a sinkhole on the parking lot of a shopping center in Berks County.
The hole opened Wednesday afternoon on the lot of Berkshire Square on State Hill Road in Wyomissing, as Ida dumped several inches of rain on the area.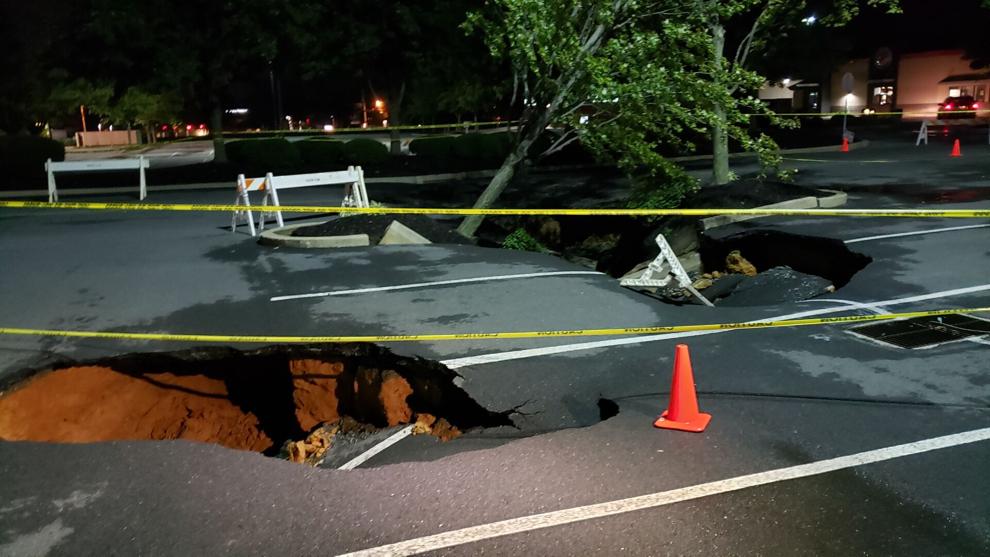 The hole originally spread across parts of four parking spaces and swallowed part of a tree and some other landscaping, but it grew overnight into Thursday to cover a larger area.
Businesses in the shopping center include Petco, Redner's Fresh Market, Staples, and Walmart. They have not been impacted by the sinkhole.