READING, Pa. – Shots rang out at a popular hangout in Reading late Tuesday night.
RPD officers responded shortly after 10:30 p.m. to Nick's Cafe at South 11th and Chestnut streets.
Police said they found two shooting victims inside the bar.
"They were seated in the bar at the time they were shot," said Capt. Paul Reilly, the head of criminal investigations for the Reading Police Department. "I think the female was shot one time. I think the male got hit several times."
Both victims were rushed to the hospital with what police said appear to be non-life-threatening injuries.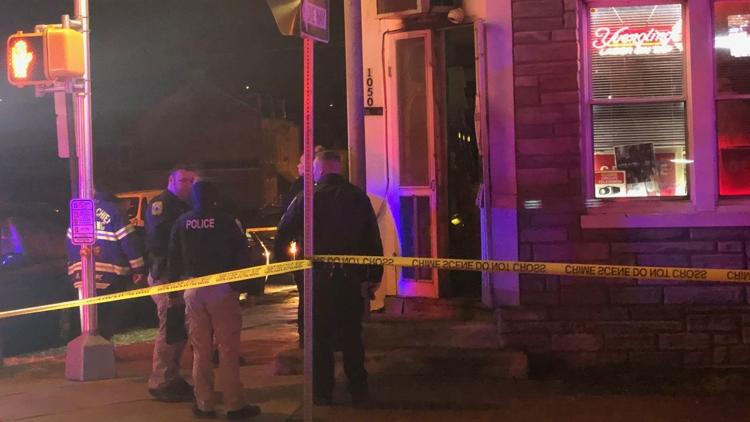 "It does not appear right now that it was a random act of violence," Reilly told WFMZ's Jim Vasil. "The shooter was looking for an individual."
Several residents in the area told 69 News they heard multiple gunshots. 
"When the person opens up the door and starts firing into the bar, there's potential there's numerous patrons in the bar that could have been struck," Reilly said. "Fortunately, only two people were hit with the gunfire."
One neighbor reported seeing a man run out from the bar after shots rang out.
Many said they were shocked, saddened, and in disbelief, and said Nick's is a popular neighborhood hangout.
"We don't respond to that bar that frequently," Reilly said. "We usually don't have shootings inside of bars. It's been quite a while since that's actually taken place in the city."
So far, police haven't been able to identify the shooter. Anyone with information is urged to contact Crime Alert Berks County by texting a tip to 847411, starting the message with keyword alertberks, or by calling 877-373-9913. Tipsters can remain anonymous.