ALLENTOWN, Pa. -- Several people are displaced after a fire damaged three row homes in the 600 block of Cedar Street in Allentown Friday night.
"A lot of damage. There's big holes in there and water damage, smoke damage, two of the rooms are completely destroyed," said Shirley Rabenold.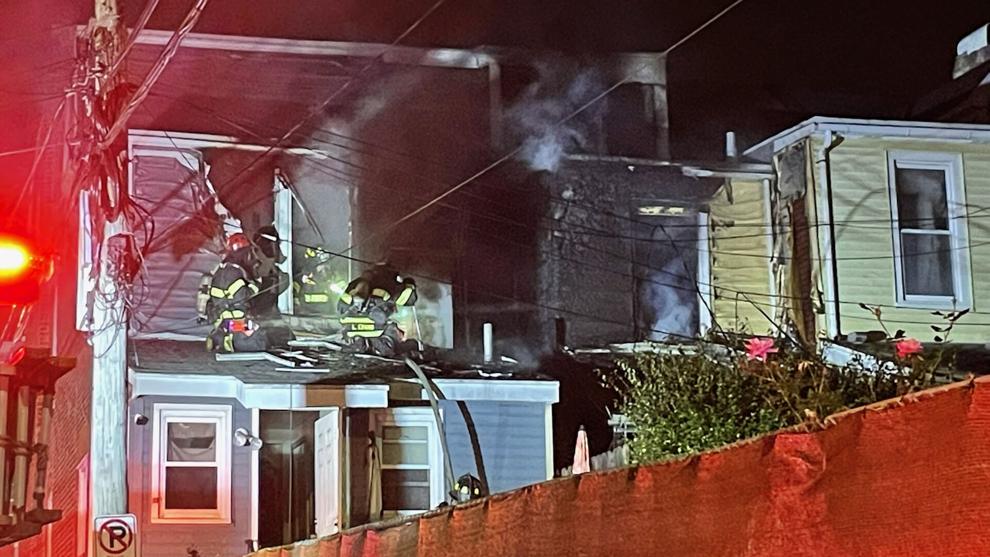 Rabenold was out with two of her daughters on Friday when she received a call she was never expecting.
"My husband was home with our youngest daughter and he called me and said the house is on fire, and I thought he was joking at first, but no the house was on fire," said Rabenold.
Her house and two others were heavily damaged after the flames broke out around 7:30 p.m. on Friday.
"My children's rooms are no longer," said Rabenold.
The Allentown Fire Department said a male juvenile climbed onto the roof and was out of one of the homes by the time firefighters arrived.
Rabenold tells us her husband started to notice a smell.
"When he got up it was already, there was flames in the back and there was already police officers at our house taking out our dogs," said Rabenold.
Crews spent Saturday afternoon boarding up all that remains of where Rabenold called home for the past seven years
"I would actually work out of my house, so all of my work stuff is gone, so it's like I lost my house and my job in one day," said Rabenold.
She said in the meantime the American Red Cross is assisting.
"Thank God there were people out here that noticed it also that were able to say something because if they weren't out here, I don't know what would've happened," said Rabenold.
We are told that everyone escaped safely. There is still no word on what caused the fire.