ALLENTOWN, Pa. - A block of row homes went up in flames early Sunday morning after a reported blast in Allentown.
The 3-alarm fire broke out in the 700 block of Fountain Street around 3 a.m. Sunday. Ten row homes were affected, officials said. Two of the homes collapsed and the others were badly damaged.
"We were hearing of neighbors grabbing other neighbors and knocking on doors," Police Chief Glenn Granitz said. "I think that may have made a difference in getting people out."
More than 40 people have been displaced, including 12 families.
Officials said one person was originally unaccounted for, but was later located and was not home at the time of the incident.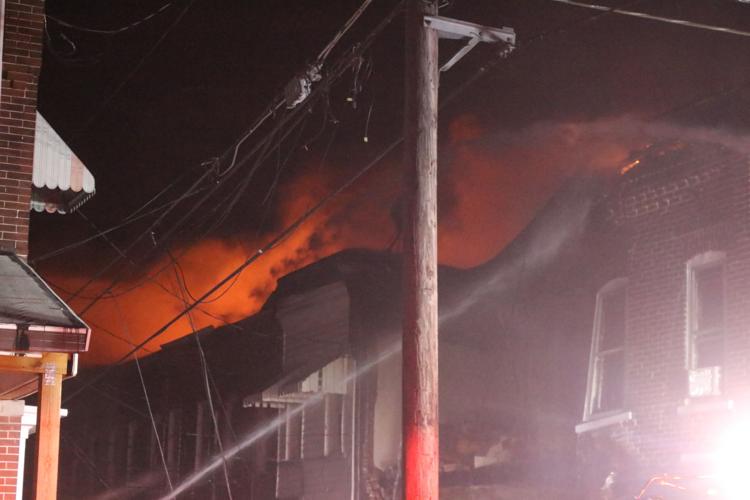 The American Red Cross is providing assistance to displaced residents.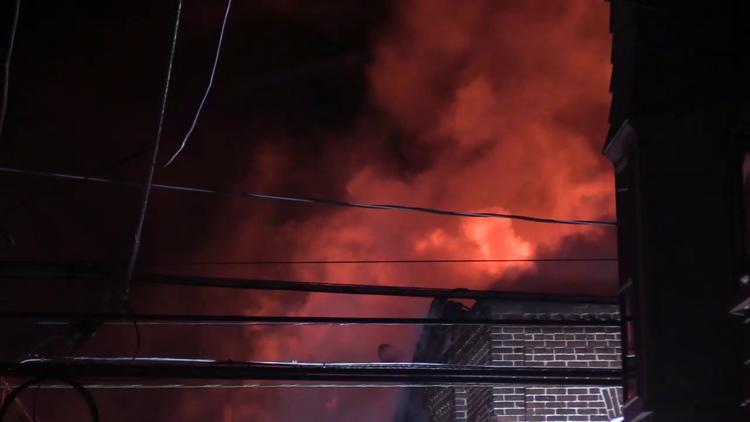 One firefighter sustained a shoulder injury while fighting the fire, and was taken to the hospital. He has since been released.
No other injuries were reported.
Officials said it is not clear what caused the fire or reported blast. Earlier in the day, officials initially said there was an explosion and fire. But later in the day, they said they were still working on confirming whether there was an explosion.
Allentown Director of Public Works Craig Messinger said that the situation is under investigation and that several of the homes will likely have to be leveled.
The Allentown Police Department has been giving updates on the incident on its Facebook Page.