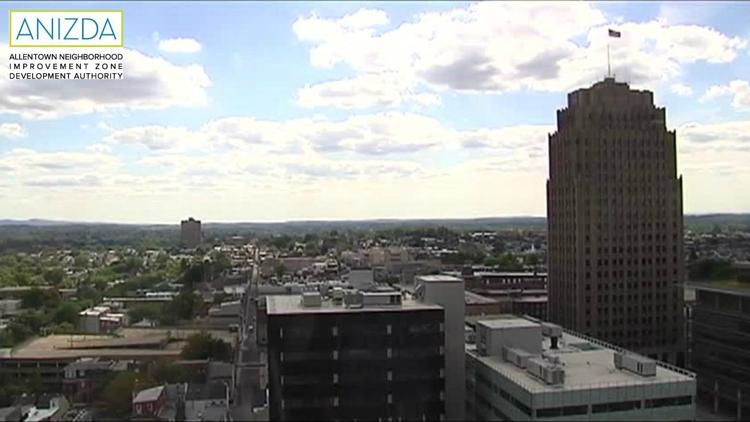 The Allentown Neighborhood Improvement Zone Development Authority (ANIZDA) approved refinance initiatives for two of its developers, and credit and facility modifications for others.
On Wednesday, the board approved a 16th facility modification for City Center Lehigh Valley on a construction loan agreement, now with M&T Bank and previously with BB&T and National Penn Bank, initially signed back in 2013. The modification also releases property owned by Center City, specifically the PPL Arena office project or One City Center, which has been held as loan collateral since the borrowing transpired.
In addition, it also agreed to amend for the third time a parking and management agreement for City Center Investment with Parking License to Wilmington Trust, National Association.
The board also approved a loan refinancing for the downtown's Trifecta building on Hamilton Street developed by Schoens Allentown, LLC originally for $7.4 million now paid down to $6.012 million for a second seven-year term at 4.25% with a minimum 15-year amortization schedule.
Finally, the board approved both a modification of credit facilities and a refinancing for developer EPC Allentown, LLC for the Butz Corporate Center located at 824-830 Hamilton St. in Allentown.
EPC asked the authority to refinance the current outstanding balance on the initial loans in accordance with the NIZ Act, and the terms and conditions now with ESSA Bank and Trust in the principal amount not to exceed $16.9 million bearing an unspecified interest rate for a 10-year loan with a 23-year amortization schedule.