ALLENTOWN, Pa. – Allentown's Neighborhood Improvement Zone should spend more on marketing, City Center Investment Corp.'s J.B. Reilly said Wednesday, contending that promoting the city to developers will pay off in the long run. 
"I view marketing as an investment," said Reilly, whose company has helped change the skyline of downtown Allentown. He commented during a meeting of the Allentown Neighborhood Improvement Zone Development Authority (ANIZDA), when a 2022 budget with just $60,000 allocated for marketing was reviewed. 
Reilly said increased marketing will lead to increased development, generating more fees for ANIZDA. The authority administers the 130-acre Neighborhood Improvement Zone (NIZ), where developers can use some state and local tax revenue to pay off debt on projects. The NIZ has stimulated an estimated $1 billion in office, residential, hotel and retail projects downtown. 
Reilly commended the work of ANIZDA Executive Director Steven Bamford, but added, "I think he needs some help." 
Allentown Mayor-elect Matt Tuerk said $60,000 will not go far in a marketing campaign, and suggested that ANIZDA work with the Lehigh Valley Economic Development Corp. to promote the city. Tuerk, a former LVEDC staff member, said he was not speaking on behalf of his former employer. 
State Sen. Pat Browne (R-Allentown), who wrote the NIZ legislation, told ANIZDA's board Wednesday that "the next 10 years are going to be crucial" to the success of the authority's mission.  
Although the $60,000 set aside for marketing accounts for only about 6% of ANIZDA's projected $1 million in 2022 expenses, Vice Chairman John Stanley said the authority can spend more and that the $60,000 line item for 2022 marketing is a "placeholder."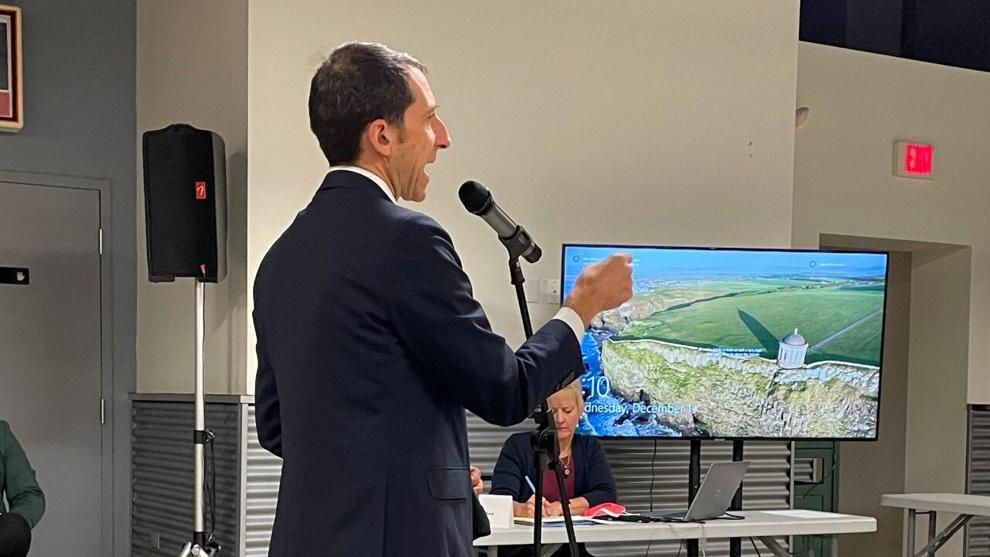 Tuerk promised city assistance after he is sworn into office. 
"You, ANIZDA, need to let us know what we can do to help," he said. 
The board unanimously approved the 2022 budget and keeping Bamford as executive director next year at an annual salary of $156,907. He was also awarded a performance bonus of $7,500. Board Chairman Seymour Traub said Bamford has done an excellent job of running the authority and arranging for financing. 
Bamford is finishing his fifth year with ANIZDA. He said the authority has arranged $734 million in financing during his tenure. ANIZDA's staff consists of Bamford and a part-time worker. 
"This 'kind of lean' staff has cranked out a lot of deals," he said. The primary mission of ANIZDA, he noted, is arranging for financing.