BETHLEHEM, Pa. - ArtsQuest said it plans to convert the 26,000-square-foot former Bethlehem Steel Turn & Grind Shop into a new programming facility, exhibit and festival venue.
The Air Products Atrium will include a 14,000-square-foot public programming space featuring nationally touring education programs, science and arts-related exhibits, and theater and dance performances. It will also host community dinners, corporate events and serve as a multi-use rental space.
The building will also be featured in annual festivals like Oktoberfest and Christkindlmarkt, ArtsQuest said.
ArtsQuest is in the early stages of development plans for the building and no construction date has been set.
"This is definitely transformational for ArtsQuest. When we went through this transformation back in 2011 of opening this building, our organization doubled in size. And the amount of programming we did expanded 10-fold. And the same thing is going to be happening again," said Curt Mosel, ArtsQuest's chief operating officer.
The Air Products Foundation pledged $1.5 million to help support the revitalization as well as a new 80,000 square-foot Cultural Center, which is coming to Bethlehem's Third Street, ArtsQuest said in a news release. The grant will help develop the center's new MakerSpace and Visiting Artist Studio.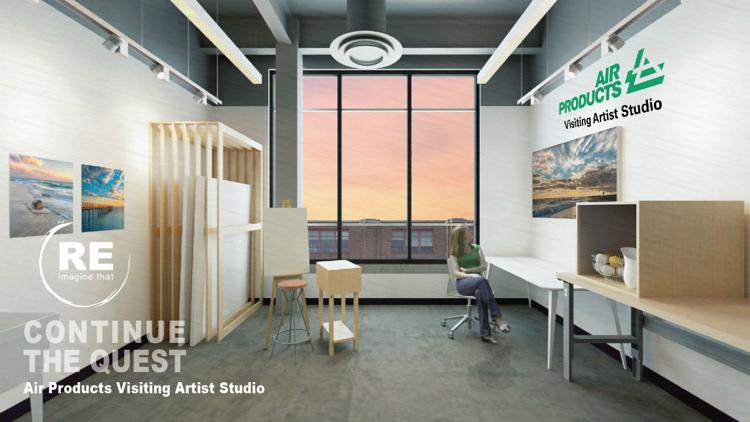 ArtsQuest said residents and visitors will get to see increased arts programming, performances, and exhibitions.
ArtsQuest said the funding will also help the Volunteer Center of the Lehigh Valley relocate. The facility is moving into what is currently the Banana Factory in March 2020.
The MakerSpace at the Cultural Center will encourage the community to take part in science, technology, engineering, art and mathematics-related activities, ArtsQuest said.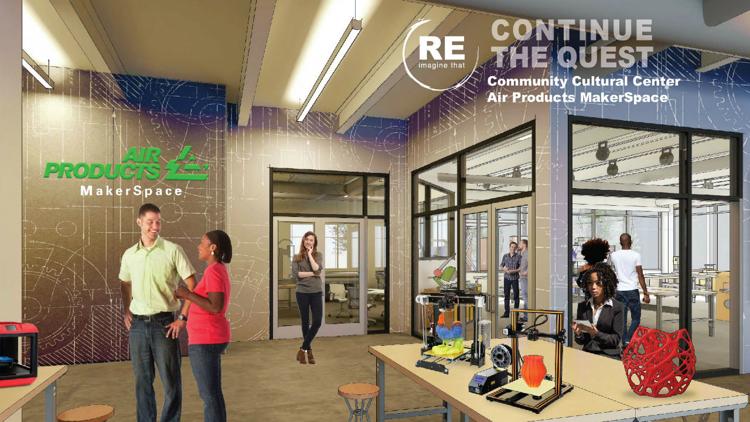 People will be able to explore:
• Sheet Metal, Metal Machining & Welding
• Woodworking
• 3-D Printing, Laser Engraving and Digital Design
• Fabrication Lab
The center's visiting arts studio will provide opportunities for artists to work on projects, offer workshops and programs at area schools, and show their work in exhibitions, ArtsQuest said.