WHITEHALL TWP., Pa. - The Lehigh County coroner identified the woman who died after being shot outside a Walmart last week.
Nicolette Law, 20, of Allentown, died Friday after being shot outside of the Walmart on MacArthur Road in Whitehall Township.
Officials said an autopsy will be performed Monday.
District Attorney Jim Martin and Whitehall Township Police Chief Michael Marks announced Sunday that Edward Joel Rosario-Jimenez, 23, of Whitehall, is charged with Criminal Homicide, Attempted Criminal Homicide and Aggravated Assault; all felonies of the first degree; and Firearm Not to Be Carried Without A License, a felony of the third degree, officials say.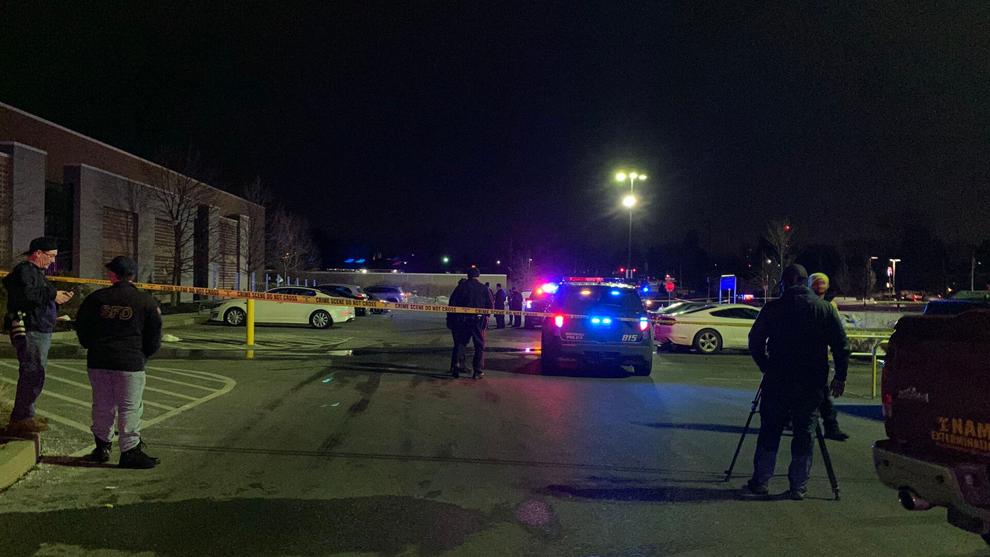 At approximately 6:55 p.m. Friday, Whitehall Township police were called for a report of shots fired in the Walmart parking lot in the 2600 block of MacArthur Road.
Upon arrival, Police found two victims near a parked vehicle with the engine still running in the parking lot.
Both victims were suffering gunshot wounds, Law later died from those injuries. The other person is receiving medical treatment.
The Lehigh County Coroner's Office ruled Law's death a homicide, initially only identifying her as Jane Doe.
According to officials, investigators were able to obtain and review video surveillance footage from the Walmart store that showed the victim's vehicle arriving and parking in an area of the merchandise pick up lot.
Within a few minutes, a black Toyota sports utility vehicle entered and parked directly in front of the victim's vehicle, officials say. 
Several victims were interviewed by police. Their identities will not be released.
According to officials, one witness told police she had gone to the Walmart parking lot to pick up her child who is also the child of one of the shooting victims.
The witness told police she arrived in the Toyota with Rosario-Jimenez and two other people and that Rosario-Jimenez got into an argument with one of the victims. The witness told police she heard gunshots and left in the Toyota, but Rosario-Jimenez remained in the parking lot.
Another witness told police they saw Rosario-Jimenez fire several gunshots at the victims, according to police. 
Police say a handgun was found hidden in a snowbank adjacent to where the shooting occurred.
Family members of Nicolette Law have started a GoFundMe page for funeral expenses. Her family described her as "full of life and love." They say she was "an innocent bystander whose life was taken senselessly."
Edward J. Rosario-Jimenez was also arrested in a prior shooting incident, on  Sept. 14, 2019, for single misdemeanor counts of simple assault, reckless endangerment and terroristic threats.