WHITEHALL TWP., Pa. - A bear on the run in a busy part of Lehigh County Thursday finally came to a rest, at a place of rest.
The bear was first seen in south Allentown late Thursday morning and went on quite the journey before ending up in a tree at the Garden of Peace Cemetery on Fullerton Avenue in Whitehall Township.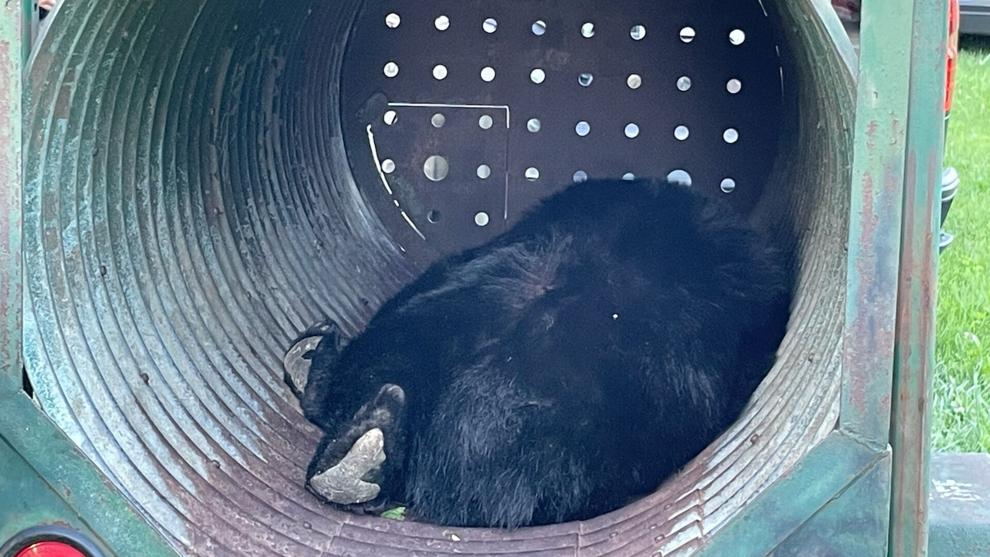 Wildlife officials were able to get the bear down after hitting her with a few tranquilizer darts. Then the bear was loaded onto a trailer attached to a game warden's vehicle for a return date with the wild.
This isn't the bear's first run-in with the Game Commission.
She was previously tagged after being caught up in Monroe County.