BETHLEHEM, Pa. – The Bethlehem Planning Commission on Thursday night approved land development and lot consolidation plans to advance a five-story mixed-use retail and residential building project at East Third and Taylor streets on the city's South Side.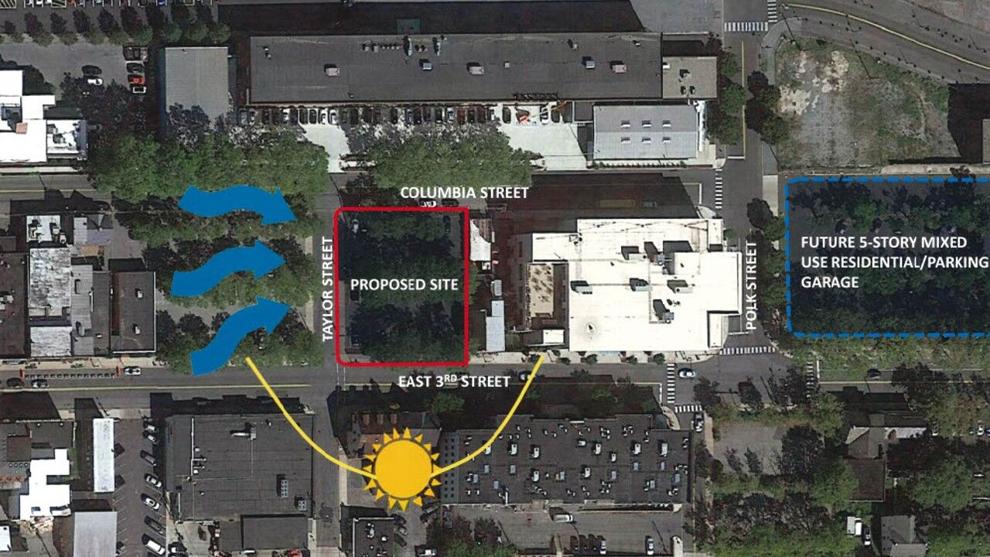 Using locally sourced materials, Peron Development plans to construct a 58,000-square-foot brick-faced wooden building, with 44 one- and two-bedroom apartments on the upper floors and retail space on the first floor, over what is now a vacant surface parking lot.
Paul Swartz of USA Architects said design features will include Juliet-style balconies, aluminum and cast iron railings and a rooftop garden to be shared by all residents.
It will also have a setback fifth floor, with siding that will form a mansard-style roof. Swartz said that design addressed comments from members of the city's Historic Conservation Commission, who earlier this month pressed for a mansard, or sloping, roof consistent with surrounding architecture.

Robert Melosky, who chairs the planning commission, said the building will make for "a nice touch" on East Third Street and expressed his appreciation for details such as the Juliet balconies.
"It'll fit in great in that location," he said.
Turning a vacant lot into a mixed-use building is "consistent with urban planning principles that we all embrace," said John Callahan, former Bethlehem mayor, now Peron's director of development.
In other business, the commission accepted the 2021 Planning and Zoning Bureau's report as presented by Darlene Heller, the city's director of planning and zoning.
The main highlight in the annual report was the nearly 600% increase in dwelling units last year, Heller said, noting a shift away from commercial development. Bethlehem approved 671 dwelling units in 2021.
"The number of residential and dwelling units has skyrocketed," she said, adding that it's a trend across all three of the Lehigh Valley's urban centers. "I don't see that slowing."