ALLENTOWN, Pa. - Two young men were arrested in connection with a shooting that injured a man in Allentown Tuesday afternoon.
Dominic Young, 22, and Dylan Tanner, 19, are facing aggravated assault and conspiracy charges in the shooting near North Sixth and West Chew streets, said Allentown Police Chief Glenn Granitz in a news release.
A man was shot in the 600 block of West Chew Street, then taken inside a nearby church, Granitz said. Officers found the victim there when they responded to the scene around 4 p.m.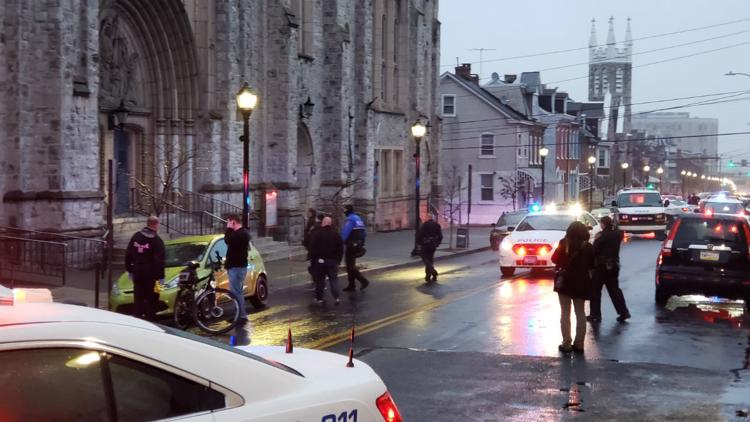 Investigators found and arrested Young and Tanner overnight Tuesday into Wednesday. Their last known address was in the 300 block of North Seventh Street, which was where they were arrested, Granitz said.
The victim is being treated at the hospital and is expected to survive, police said.
Authorities did not comment on a motive for the shooting.