CATASAUQUA, Pa. - A man is dead after an officer-involved shooting in Catasauqua, Lehigh County Friday afternoon.
Lehigh County District Attorney Jim Martin says 27-year-old Ryan Shirey was shot in the basement of his parents' home at the 100 block of South 14th Street in Catasauqua.
This after Shirey's ex-girlfriend, who is caretaker to his mother, called 911 during a heated argument. Martin would not say what the argument was about, but did say his father was in the home as well.
When three borough officers arrived on scene and entered the residence, Shirey went to the basement, where he retrieved a gun, state police said.
"He was ordered to put the gun down. He did not comply. A Catasauqua officer shot him and unfortunately he is deceased," Martin said.
The three police officers are ok.
State police said the officer involved was placed on administrative leave.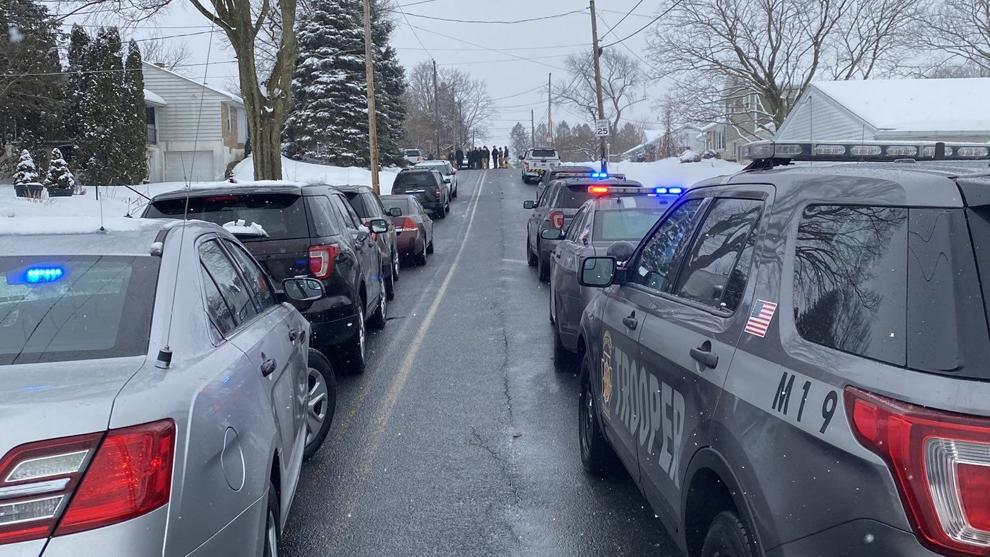 The man was pronounced dead at the scene.
The autopsy is set for Saturday.
Martin said the investigation will take at least a week before any more updates are given.
Officer involved shooting in Catasauqua. One person is dead. Husband of the female officer posted that she is OK. Coroner is on the scene. @69News pic.twitter.com/B04ZulMLLR

— Bo Koltnow (@BKoltnow) February 19, 2021