BETHLEHEM TWP., Pa. - Bethlehem Township's planning commission will take a look Monday at an early plan for a new complex along William Penn Highway.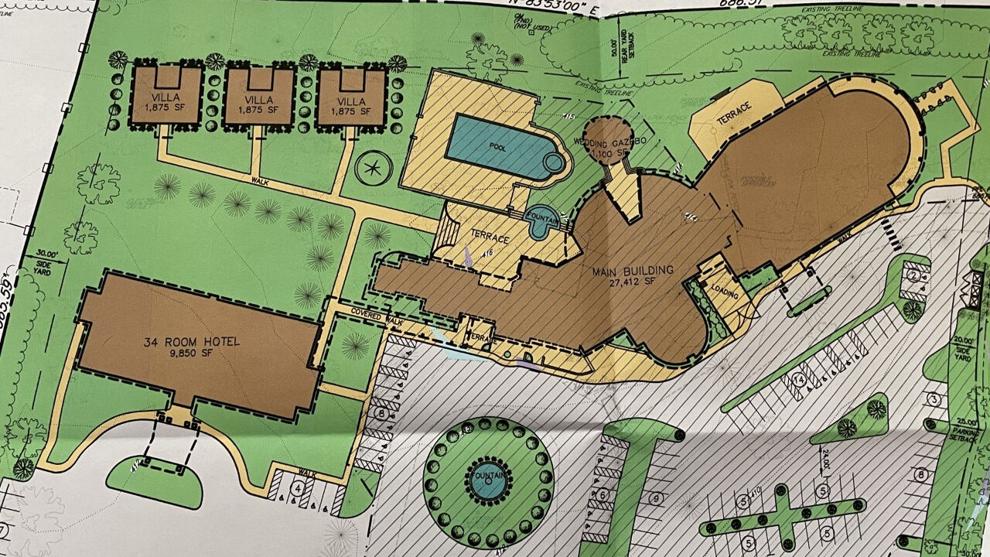 A 34-room hotel, a restaurant and villas are proposed for a 9.7-acre tract at 4401 William Penn Highway.
The complex, called "Amaya," is still in the earliest phase of land development. The planning commission will look over a preliminary plan, known as a "sketch plan," and no action will be taken at the 7 p.m. March 27 meeting.
The property is near the border with Palmer Township at the intersection of William Penn Highway and Bethman Road. It is between the Northampton Country Club and First Commonwealth Federal Credit Union.
Developers submit sketch plans to get feedback that can be incorporated into later proposals.
The Atul K. Amin Family Limited Partnership II owns the land, which was once the office of the late realtor John A. Frinzi Jr. A sign for his real estate firm remains on the site. The property is zoned for rural residential use.
The sketch plan shows the proposed reconstruction of the existing home on the property, and a second phase adding new buildings and more than 200 parking spaces.
The hotel would go on the western side of the property, near its border with the golf course. Behind that would be three villas, each covering 1,875 square feet. The main building, after renovations, would cover 27,412 square feet with an 1,100-square-foot wedding gazebo behind it. The rear of the main building and the villas would face the golf course.
Two fountains are planned, one at the entrance off William Penn Highway and another behind the main building, where there would also be a pool. The plan includes a second entrance on Bethman Road.
Documents submitted to Bethlehem Township describe Amaya as a spa and banquet center.
The buildings at Amaya, according to the sketch plan, would be no more than two stories high. The property contains no regulated wetlands.
The number of employees Amaya would require has not been determined.
The Amin trust bought the property in 2002 for $1 million, according to Northampton County property records.
Earlier proposals to develop the land did not move forward.
The sketch plan was provided by Base Engineering of Allentown.
The planning commission meeting will be held at the township building, 4225 Easton Ave., at 7 p.m. on Monday, March 27. The agenda and information for the Zoom broadcast is available on the Bethlehem Township website.