EASTON, Pa. – Easton's police department is at its full strength of 63 officers after five recruits were sworn in Wednesday night.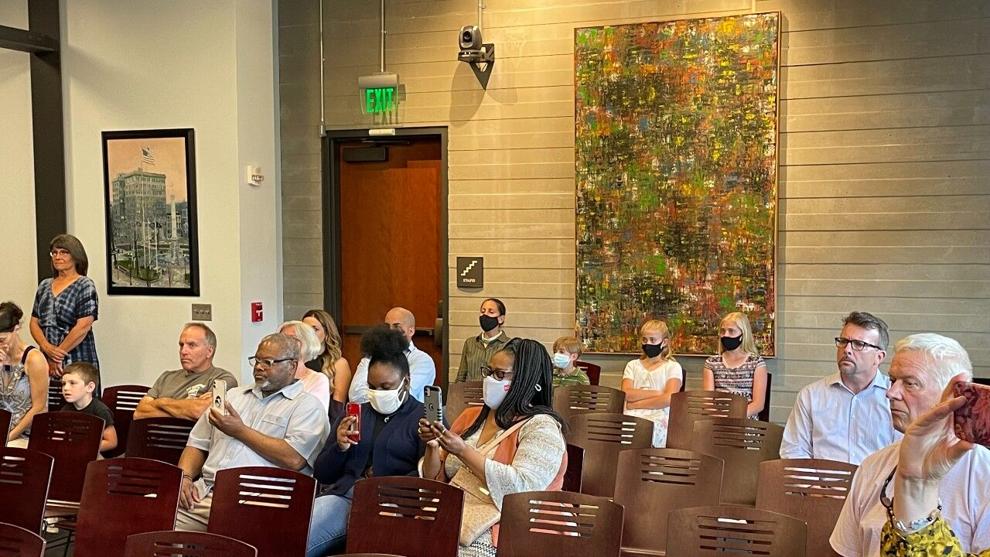 Chief Carl Scalzo introduced the new members at a city council meeting. Some have already been trained and on the job but were not brought before council earlier because of the COVID-19 pandemic.  
Scalzo said that even during a time of protests against law enforcement, Easton has been able to bring in top recruits.  
Mayor Sal Panto agreed that the last year has been difficult.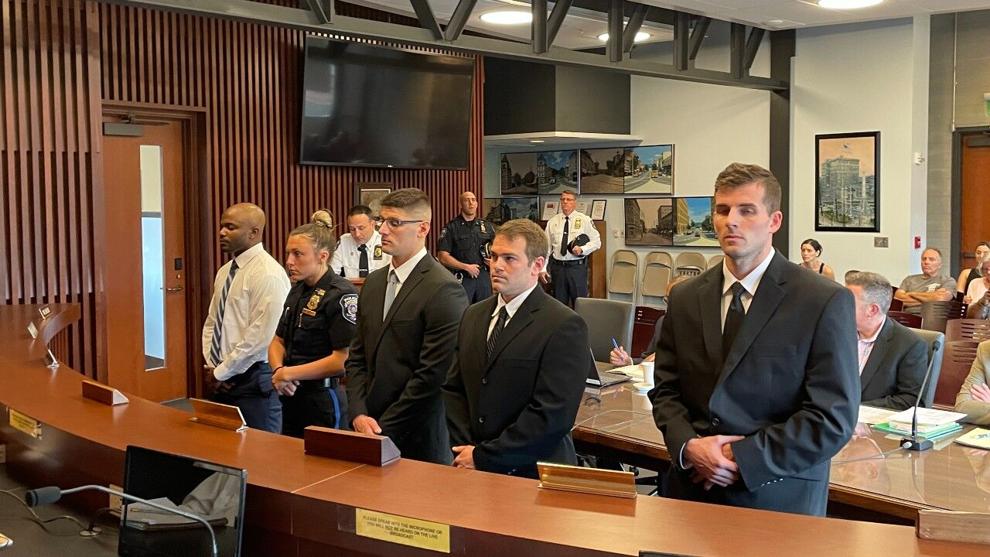 "I watched our men and women of the police department take a lot of (verbal) abuse" in 2020, he said, as some protests of racial injustice led to insults directed at officers. 
Panto said the police department has made huge advances since the 1980s.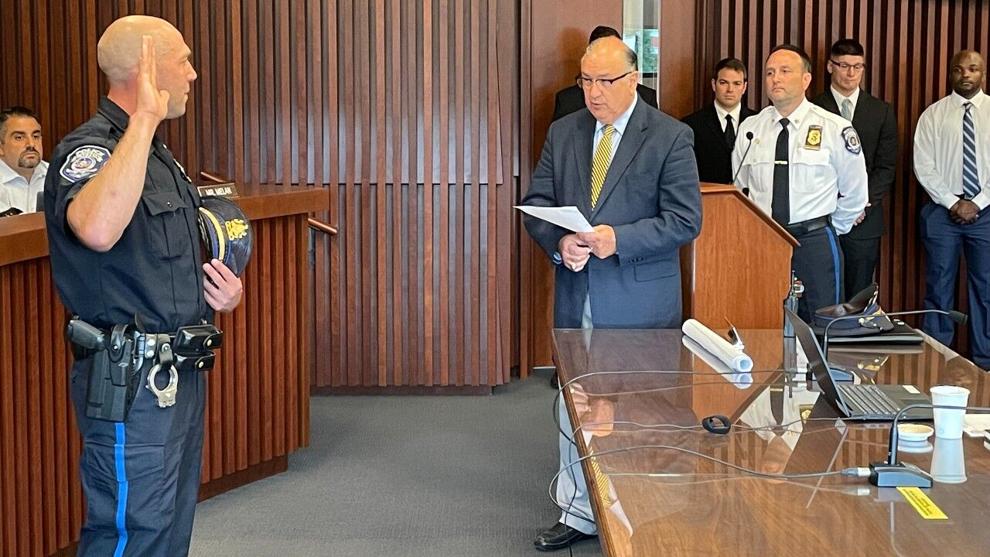 "Some of the officers back then just didn't want to change," he said. Today's police are now trained in "de-escalation" tactics with the goal of avoiding violence, he said. The new officers will face challenges, he said, but they have the support of the city. 
"You will see that the vast majority of our residents are really good people," Panto said.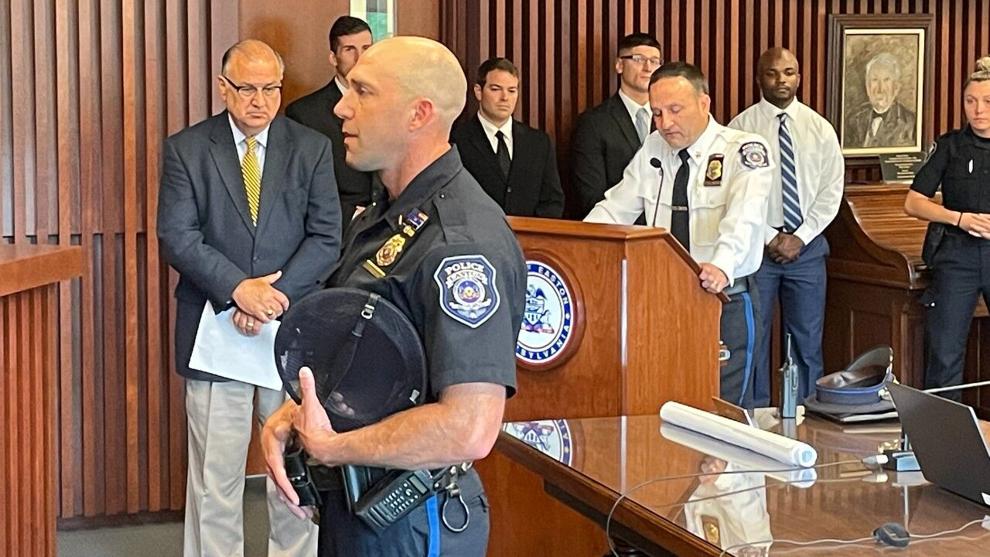 Councilman David O'Connell agreed that the force has improved over the years. 
"I have never felt so safe," he said.  
The new officers are Carl Poalina, Matthew Snyder, Nowra Gallas, Colin Hannis and Tyquan Nimmons.
Daniel Bonham, who joined the force in 2006, was promoted to lieutenant from sergeant. Bonham has taken on increasing responsibilities during his career, Scalzo said. He will lead the department's auxiliary services unit.
Other news
Panto told council that the city's $10.3 million in 2021 American Rescue Plan pandemic-relief funds are in the bank. Now, the city has to decide how to spend it. He said some money should go to bringing back employees who were furloughed last year. 
Councilman Roger Ruggles said ideas from residents were solicited at a meeting earlier, and a survey will be posted on the city website to seek more input. 
Council also approved a plan to raise the base pay for parking enforcement officers to $18 from $15.45.  
"This will help us retain the people we have and recruit," city Administrator Luis Campos said after the meeting. 
The mayor also proposed that towing companies be required to accept payment by credit and debit cards. He raised the same issue last year, and complaints continue.
Council will consider his proposal at a later meeting.