N. WHITEHALL TWP., Pa. - Fire crews battled flames in North Whitehall Township, Lehigh County Tuesday afternoon.
Fire fighters responded to a fire at the 3200 block of Mauch Road, county dispatchers said. Crews doused the fire in about a half hour.
The fire broke out at Drobot Automotive, a car repair and maintenance business.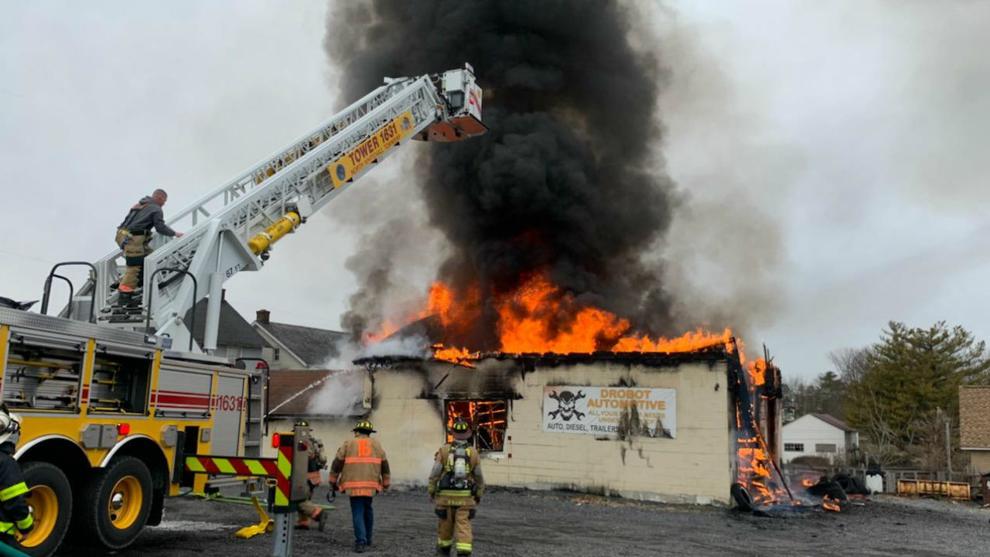 Neffs Fire Chief Jim Steward says his fire department responded the fire just before noon. A passerby called in the fire, Steward said. Six departments responded to the two-alarm fire. A Hazmat team also came to control runoff.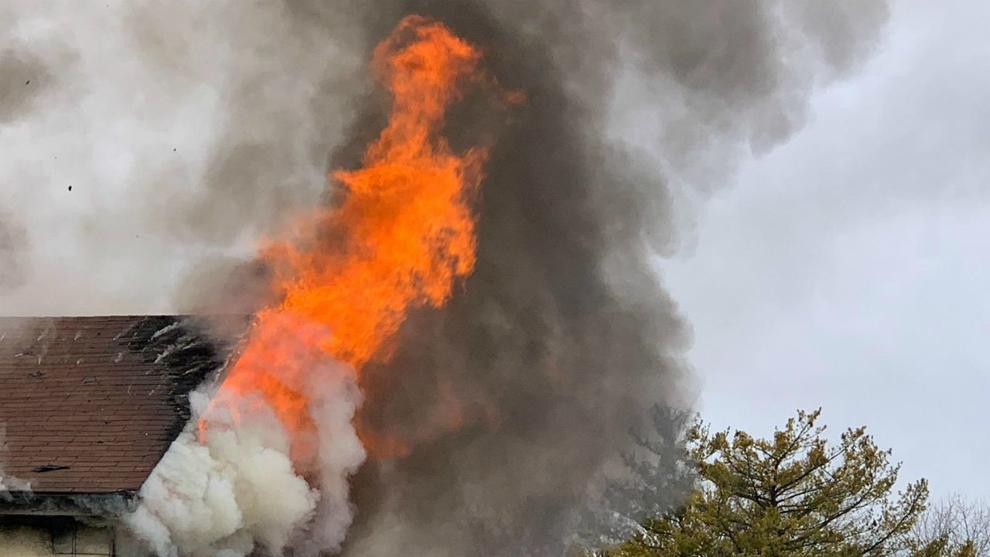 "The place is pretty much destroyed and we're investigating it now for a cause," Steward said. The fire does not seem suspicious at this time, Steward said. 
The chief says the owner was taken to the hospital for smoke inhalation as was the other good samaritan who came to help.
Dr. David Roy, who owns North Whitehall Chiropractic on Mauch Chunk Road, said he saw the fire and ran to help the owner, who was trying to get his tools out. Dr. Roy said the fire started in front of the building and quickly spread.