ALLENTOWN, Pa. | A Roman Catholic priest who previously worked in Allentown has pleaded guilty to having inappropriate contact with a girl and sending her nude pictures, while serving at a church in Allentown.
Kevin Lonergan pleaded guilty Monday to a count of indecent assault, according to the Lehigh County District Attorney's Office. The 31-year-old was scheduled for trial Monday.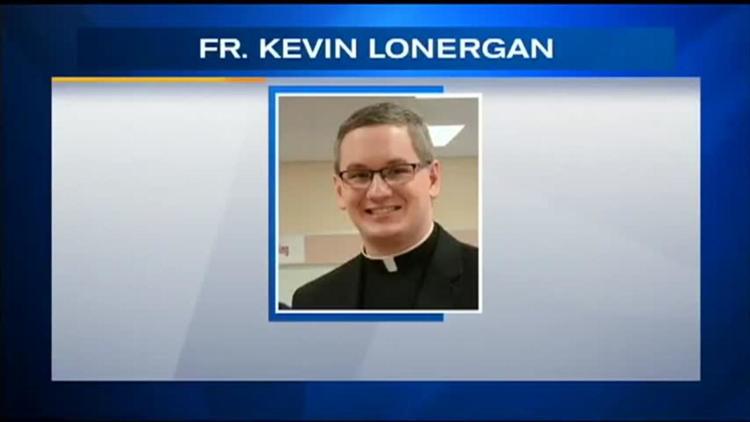 No sentencing date has been set, and Lonergan remains free on $50,000 unsecured bail. Lonergan, of Pottsville, faces up to two years in prison.
He had been facing two misdemeanor counts of indecent assault and two felony counts of corruption of minors.
Authorities accused Lonergan of having inappropriate sexual contact with a 17-year-old female parishioner. Investigators said Lonergan met the victim before mass in August 2017 and electronically communicated with her from December 2017 to January 2018.
Investigators allege many of those communications "were sexual in nature" and that Lonergan sent nude images of himself to the victim.
He was stationed at Catharine of Sienna, but came in contact with the girl in February 2018 at Francis of Assisi church in Allentown, authorities said.
When Lonergan was charged in August 2018, Lehigh County District Attorney Jim Martin said Lonergan had hugged the victim and continued to pull her toward him as she tried to pull away. Martin alleged that he grabbed the victim's buttocks over her clothes.
The Diocese of Allentown reported that the girl told a priest at Central Catholic High School in June 2018, and that the incident was reported to the Diocese and the district attorney.
The Diocese said Lonergan was immediately removed from his ministry position, pending the outcome of the investigation.
"The Diocese offers its heartfelt prayers to the victim, to her family, and to everyone who was hurt as the result of Father Lonergan's actions," the diocese said in a a statement following Lonergan's guilty plea.
The diocese followed its protocols from the beginning of the case, it said in the statement. The diocese said it urges everyone who has information about incidents of abuse to call the State Child Line at 1-800-932-0313 or to call local law enforcement.