PLAINFIELD TWP., Pa. - An 8-year-old girl from Northampton County is being called a hero for the steps she took during a life-threatening situation.
The Plainfield Township third-grader called 911 when her mom was having a medical emergency on February 18, all while taking care of her baby brother.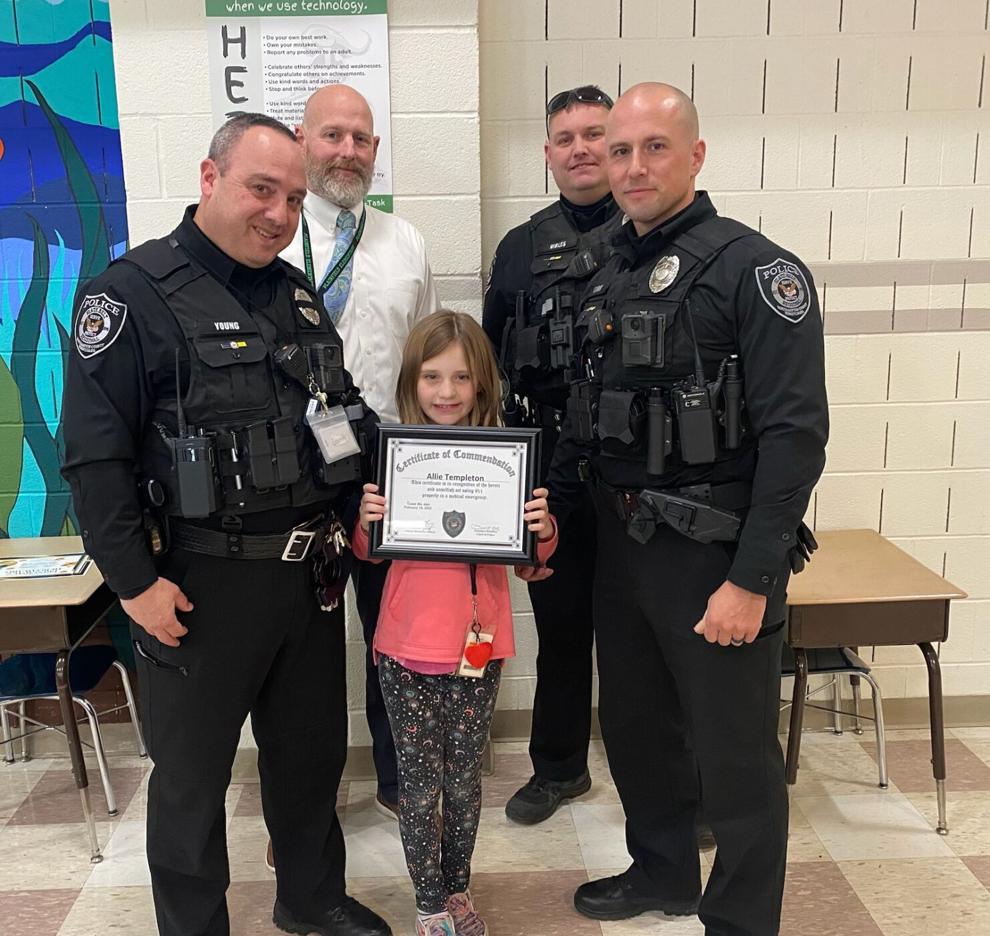 The girl received recognition Monday from Slate Belt Regional Police in front of all of her classmates for her quick actions.
"I woke up in my parents' bedroom, and, my mom, she was shaking in bed," explained Allie Templeton, who says she felt scared. "I didn't know what to do at first."
Allie knew her mom, Laura, was in trouble, after Laura did not respond to Allie's repeated attempts to wake her, so Allie called her dad at work.
"I could tell that something was going on. She sounded nervous, and she's like, 'Daddy, are you coming home soon?'" explained Jeffrey Templeton.
Laura, who is 30, suffered her first seizure Friday, January 13; Allie had a feeling it was happening again.
"I said, 'All right. We talked about this. Did you call 911?'" questioned Jeffrey. [She responded] 'Yeah, yeah,' and she hung the phone up right away."
"That morning started like any other morning," said Patrolman Jessica Muccione. "We received a dispatch that an 8-year-old female had dialed 911 because her mom wasn't waking up."
Slate Belt Regional Police officers realized quickly that Allie is not like every other kid. When they arrived at the Templeton's house, they discovered the front door unlocked and that Allie had already called her grandparents.
"She kept this cool, calm demeanor the whole time. She was very professional, especially for an 8-year-old. She was a hero that day," added Muccione.
At the same time, she also acted as a caregiver to her baby brother, Alexander.
"He was crying, so I got him out of his crib and changed him," explained Allie, who hadn't changed too many diapers but could remember how her mom did it.
"Resilient is the perfect word for her," said Laura Templeton.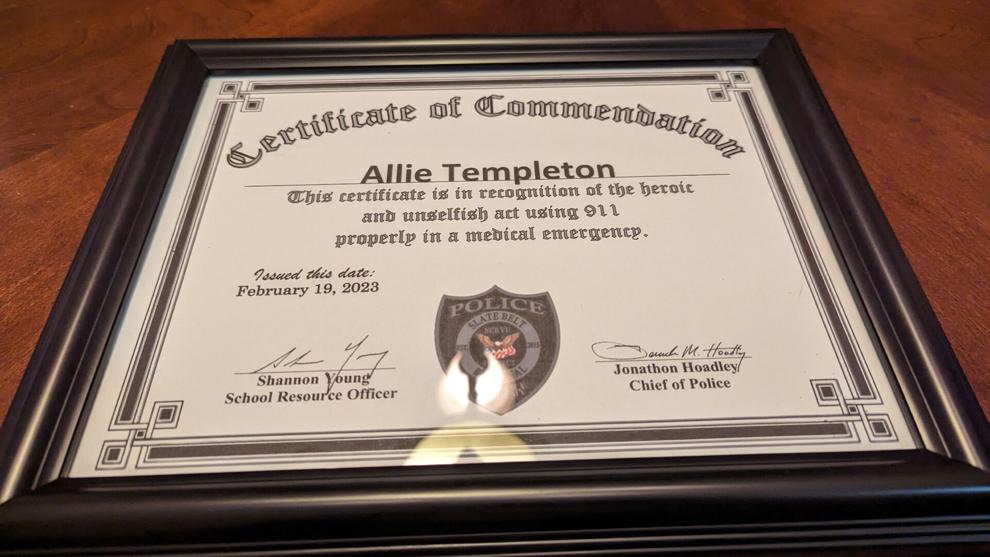 Allie says she likes caring for people, and she hopes to continue caring for others when she graduates one day.
"I want to be a veterinarian, because I love taking care of animals, and I love animals," she said.
The Templetons say they're so proud of Allie, not only for how she sprang into action but for the information she remembered: their address, phone number, and how to get in touch with police.
Their hope is that other parents teach their kids the same, so they can help when minutes matter, too.
"You never know when it's going to happen," added Laura.
"Allie, you're a rock star," added Officer Muccione. "You deserve every bit of recognition for this, and you will go places."
Muccione encourages parents to practice medical emergency protocols with their children - the more rehearsals, she says, the better.