BETHLEHEM, Pa. - A new vertical farm just opened in Bethlehem.
On Thursday, Gov. Tom Wolf visited Bowery Farming, located in the 1000 block of Feather Way.
The state invested about $460,000 into the project. Wolf says it has created 70 full-time jobs that will last over the next three years.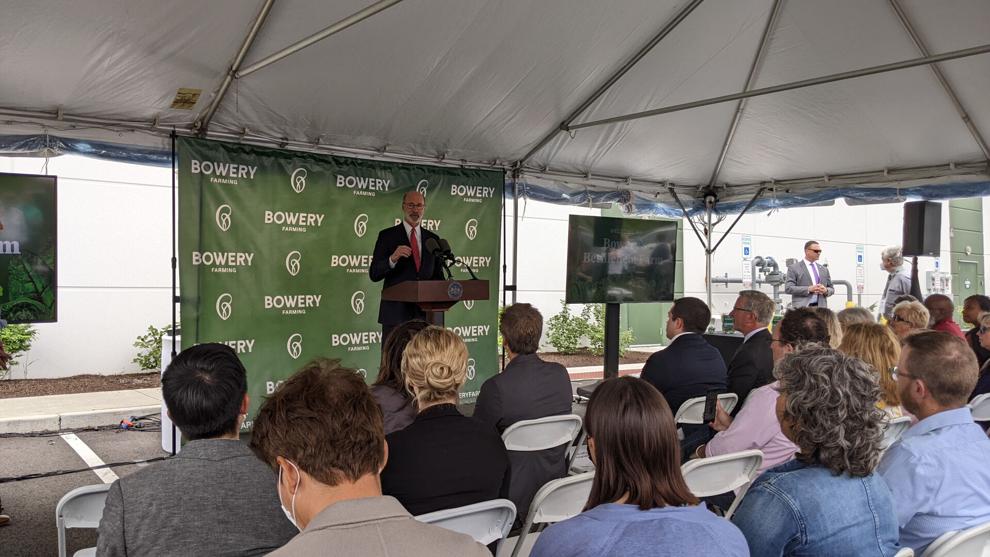 The head of the company says the sustainable farm is pesticide-free, powered by renewable energy, and uses only a fraction of water compared to many other farms across the country.
He said the produce grown there will help feed millions of people within a 200-mile radius.