EASTON, Pa. - The investigation continues into what caused the Easton school bus crash that sent 13 students and the driver to the hospital. The bus plunged 25 feet down an embankment into Bushkill Creek.
Dashcam video posted on YouTube captured part of the crash.
"I get down here and everything was crazy," said Charles Holmes Sr., whose grandson was on the bus. "People all over, crying."
It was a Monday morning call Holmes didn't expect. His 12-year-old grandson Oasis Holmes was on the bus that crashed into Bushkill Creek in Easton.
"He hit his head pretty hard, so I told him to make sure he got checked out," said Holmes.
The sixth grader was one of the eight Easton Area School District middle schoolers taken to the hospital via ambulance. The bus driver was also taken to the hospital.
Five other students were taken by their parents.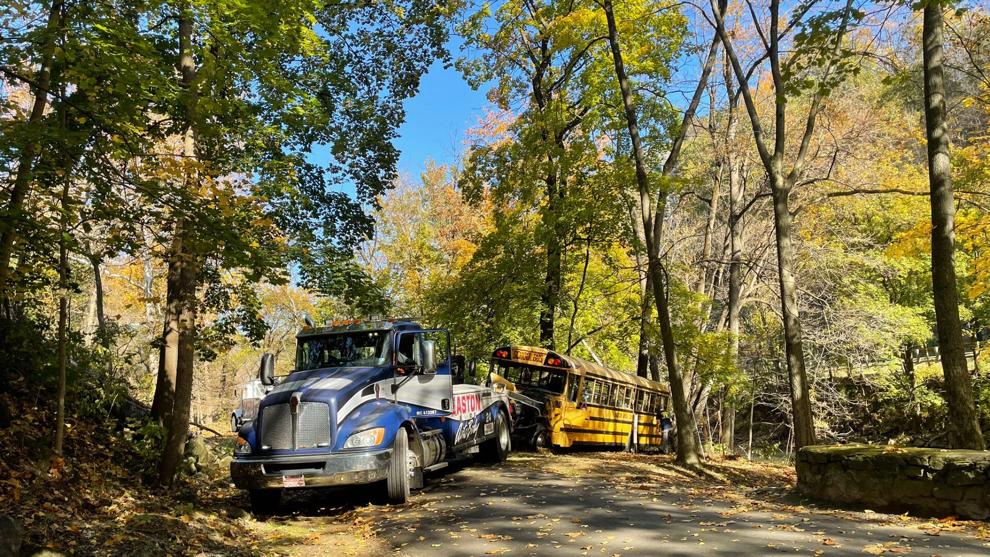 "There was one child though, you could see that his knee was pretty banged up pretty bad, and the bus driver had a lot of blood and stuff on her face," said Holmes.
"District administrators and also two of the principals from the middle school responded to the scene," said John Remaley, the supervisor of Safe Schools at the Easton Area School District.
"It became chaos out here," said Amanda Lance of Safe Harbor Easton, who went to the scene when she heard the crash.
The superintendent is awaiting updates on the students' and the driver's conditions, though in the morning, school officials said the injuries did not appear to be serious.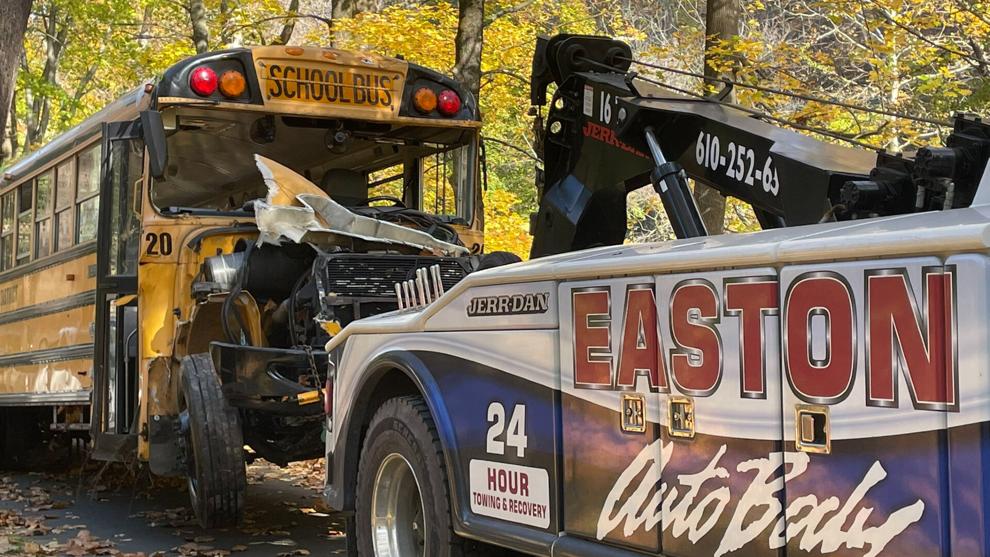 Easton police are working to figure out what caused the crash. The chief says there is video from a vehicle traveling right behind the bus that should help in its investigation.
"They could've hit any one of those trees, if the water was higher, if there was a vehicle traveling in the opposite direction or if there was somebody down here on the path this could have been a much different situation," said Easton Police Chief Carl Scalzo. "So for a bad situation, you look to count the blessings when they're there and there were a lot this instance."
"I'm just praying that everything's okay with the children and the bus driver's fine," said Holmes.