EASTON, Pa. - Inside Lafayette College's student farm, known as La Farm, the Lehigh Valley prayed for Ukraine and planted seeds of hope as war wages on.
"I figured it's a terrible thing that's happening there and I thought that you know, Lafayette has this field and this land that we can do something," said Josh Parr, of Lafayette College's Office of Sustainability.
Parr and about a dozen others planted around 3,000 sunflower seeds, Ukraine's national flower. In the fall they will be sold in bouquets with all of the money going to support Ukraine.
"It's a really special thing to see members of the community get together that might not interact with each other," said Parr.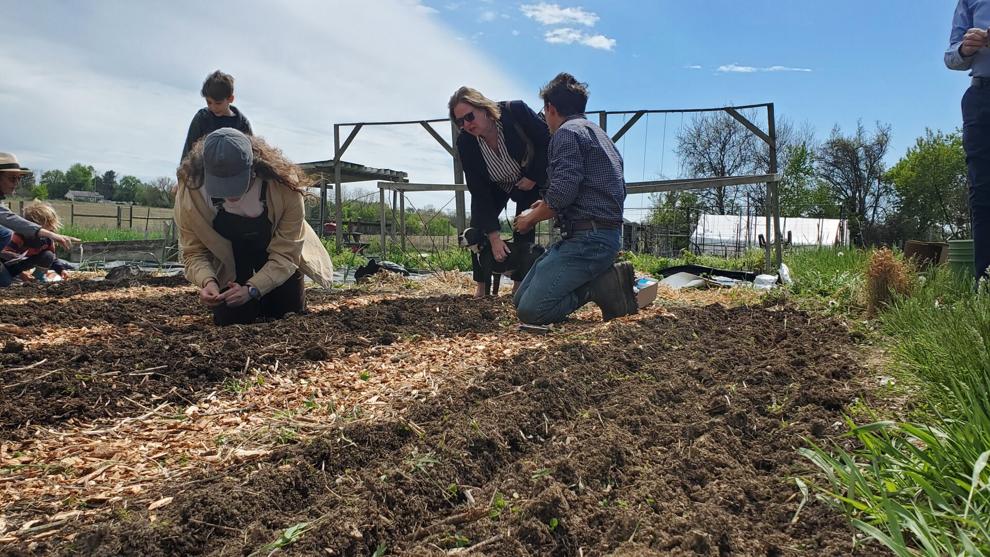 At his side was Father Oleg Kravchenko from the Virgin Mary Orthodox Ukranian Church in Northampton.
Father Kravchenko moved to the U.S. about five years ago. Both he and his wife still have family in Ukraine.
He is calling on the community to keep praying for Ukraine.
"But also, we can collect money and funds and donations for Ukraine," said Father Kravchenko.
Funds he said will help on the road to recovery.
"I believe that we will need to work hard to donate a lot even for a year or even more because of the damage they made in Ukraine to restore everything," said Kravchenko.