ALLENTOWN, Pa. – Lehigh County commissioners approved an agreement between the county and the Lehigh Valley Zoological Society for the latter to continue operating the Lehigh Valley Zoo during Wednesday night's meeting.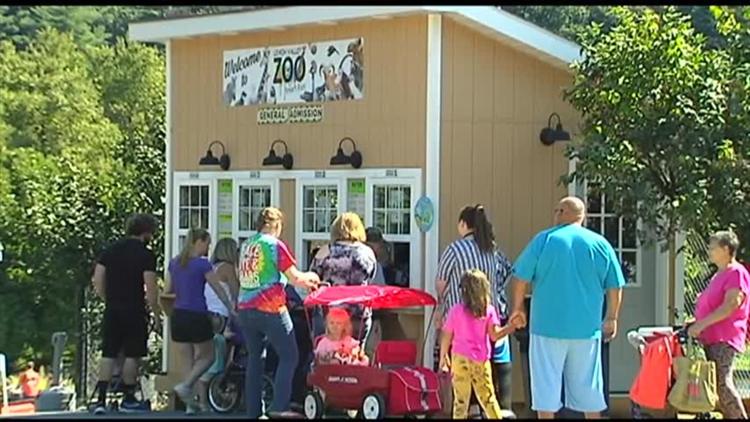 The bill, which was in its second and final reading, means the two parties will enter into a 15-year lease extension which runs through Jan. 31, 2035. The zoo is located in Schnecksville.
Commissioners said Wednesday night the pact is a good one for the county. First, they will receive 25% of any sponsorship naming rights, allowing them to make passive income. Second, the Zoological Society will manage a facility capital improvement fund. The fund will be placed in escrow and used for capital improvements. It will be comprised of 2% of gate admission. To make sure it is being put there, it must be a line item on the annual independent financial audit.
"I'm proud of the zoo and what they have been able to do over the years," Commissioner Percy Dougherty said.
"The real winners are the people of the Lehigh Valley," Commissioner Marc Grammes added.
In other business, commissioners approved a professional services agreement that will provide the county with 911 regionalization and consolidation management services.
The company, Pottsville-based Essential Management Services, will also provide Lehigh County with funding and grant management consulting services.
There are two main tasks associated with the regionalization and consolidation. The first task places the responsibility "to make the transition as seamless as possible." The second task includes developing and maintaining a 911 plan for Lehigh County. The plan "will include all aspects of regionalization as directed by PEMA and will meet all of the newly established requirements of the Emergency Management agency," according to county documents.
The deal was approved on first reading with a second and final meeting scheduled for the legislative body's next meeting.
In other actions, the board established a non-discrimination policy that all businesses contracting with the county, as well as all grant recipients, should use non-discriminatory practices in subcontracting, hiring, promoting and other labor matters. The bill was approved on first reading.
In other news, commissioners approved the appointments and reappointments of several individuals for various posts. Tracy Roman was appointed to the Aging and Adult Services Advisory Council. Her terms runs through Dec. 31 2023. Norma Cusik was reappointed to the Lehigh County Authority, Her term ends Dec. 31, 2024. Finally, three individuals – Sheila Alvarado, Matthew Malozi and Jennifer Ramos – were appointed to the Lehigh and Northampton Transportation Authority for terms ending in March of 2022, 2024 and 2025 respectively.