LEHIGH VALLEY, Pa. - Lehigh Valley Hospital is collecting spare coins to buy toys for kids fighting cancer and other illnesses. 
The fundraiser "Coins for Cancer" started Friday, April 16th and will continue until March 26th. 
Lehigh Valley Hospital representatives are asking everyone to bring in any spare change and drop it off at the collection jars inside.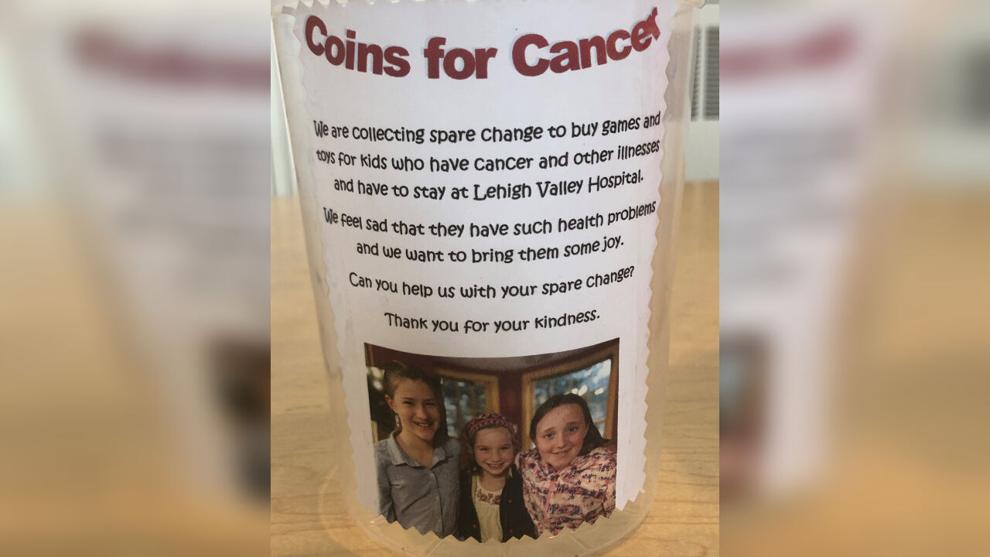 The hospital is partnering with two grade levels from M. M. Seylar Elementary School.
Emily Dura, Grace Torrice and Lilah Browne collected coins at their school and managed to raise $2,231.10 in just one week. They presented a check to help support Lehigh Valley Reilly Children's Hospital on Saturday.